February 14, 2010

If you do celebrate Valentine's Day, then happy lovers day to you. Hubby and I don't care for it as we celebrate dates that are "us". I also take issues with how manufactured the day has become. We had brunch with a couple friends of ours and are invited to dinner elsewhere. I thought since I had a couple of hours in between, I can show you my babies. By my babies I mean these: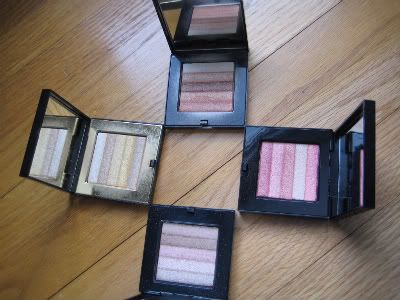 I love Bobbi Brown (BB) shimmer bricks. I bought my first one (Gold) back in 2007 and I've been hooked ever since. I love that they are multi-tasking products. You cab use the stripes separately as eyeshadows or swirl your blush brush on them and use as blush or highlighter. They are pretty pricey (about $50 CAD) but I love them non the less, they're my favourite highliter.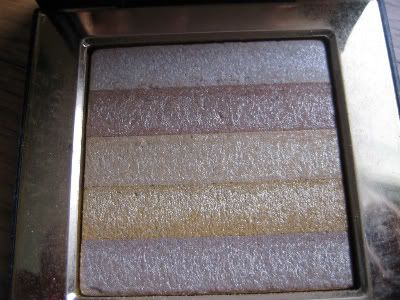 Gold - this one is gorgeous when I have a tan. I actually mainly use this one in the summer as it sorta clashes against my normal (non tanned) skin and since summer is short and I hardly have a tan, this is my least used shimmer brick. I think it just pops more against a darker skin and gives it an amazing golden glow. Gold shimmer brick was a limited edition product.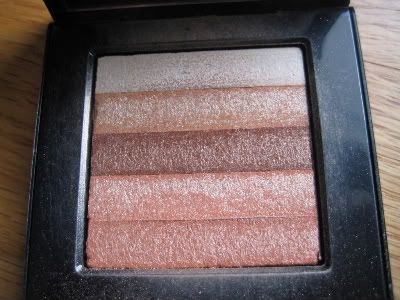 Apricot - this one has got to be my most used one. I love it on top of blushes such as Eversun or Cantaloupe. Makes for an amazing peach flush. Apricot shimmer brick is also limited edition and works for all skintones.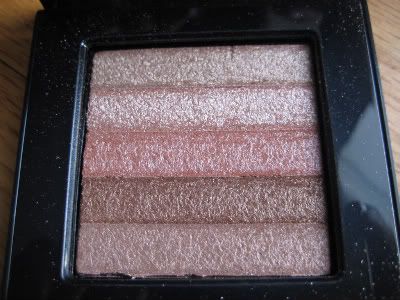 Nude - I scored this one not too long ago and is ideal for a nice flush on my cheeks. It makes me look fresh but the colour is not very obvious, it mostly gives you an amazing glow. Nude is a great no makeup cheek product, you look like a better version of yourself without much effort. Another limited edition product!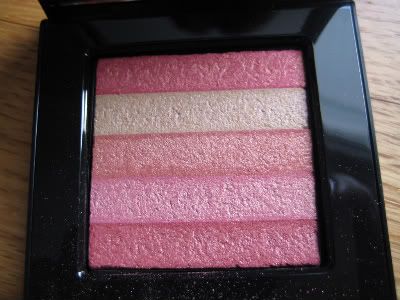 Nectar - I pretty much just got this last week; it's part of BB's spring collection. Nectar is very pigmented and can be used as blush or highliter. I like that it's a pinkier coral so I imagine it flattering a wide array of skintones. I love the individual colour stripes in Nectar. They are all very pigmented and I have a feeling I will be using this product quite a lot as blush and eyeshadow.

swatches on NW25/30 arm: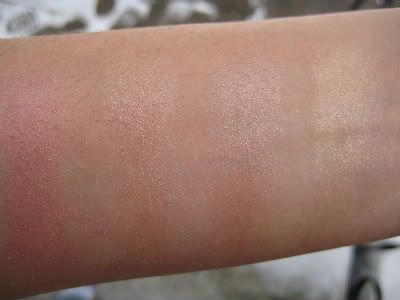 Left to right: Nectar, Apricot, Nude, Gold

Is there a certain product you guys collect? Does anybody else love shimmer bricks? Which ones do you have?