October 3, 2012

Hello pretties! These photos have been sitting on my Photobucket and I had totally forgotten to post this manicure. I went sheer and neutral for once on my nails and wore Essie Vanity Fairest. However, I was bored of it after a day and this is what I did with it: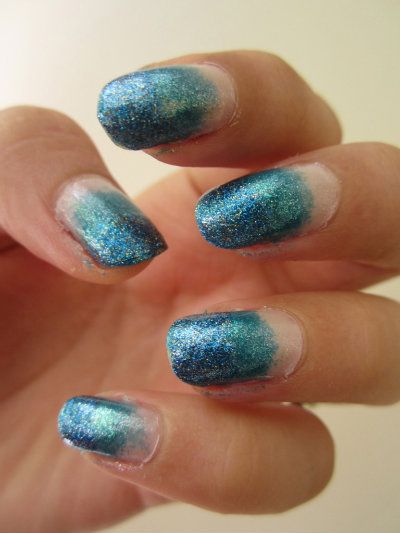 Glitter tips are a great way to revamp a day old manicure for me (and for most, perhaps a week old manicure). It's more interesting than just adding a shimmery top coat, which is by the way what I used to do. I used the following polishes: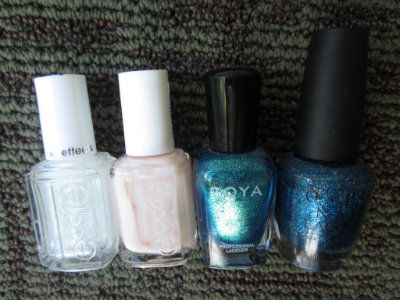 Left to right - Essie Pure Pearlfection, Essie Vanity Fairest, Zoya Charla (LE), OPI Absolutely Alice (LE)

Start with your old manicure (mine was a sheer beige), add the teal shimmery shade on a sponge and dab on of your nails. Then paint the very tips with your glittery polish of your choice in the same colour family. I tied it all together by adding a fine shimmery topcoat.

Et Voila!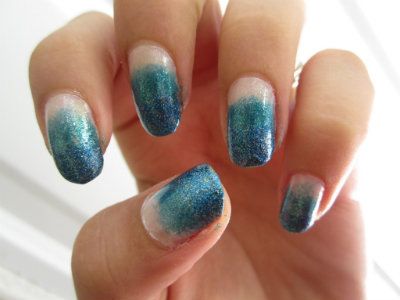 What's your favourite way to renew a manicure? Or do you just take it off and do another shade?