December 4, 2012

Hey guys! Trying to keep up with my own weekly series here, hehe! So hard to stay organized with a 3 months old. I think I've actually overbooked myself now though. I'm on mat leave yet never before have I been so busy socially. Sofia and I have something planned everyday :D

For this week, I have one of my obvious all time love: Vampy Lips! I know shocking!!! My first lipstick ever was a dark brown one when I was 14 and I haven't really looked back. I would say that my choices are much better quality and less drying than the 90's versions though. Also, I prefer burgundy and aubergine over brown and black these days ;)

Here are some of my faves: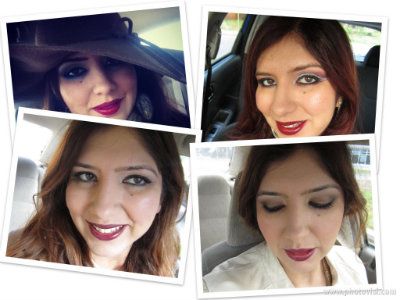 MAC Rebel (Perm), MUFE #48 Rouge Artist Intense, Nars Train Bleu matte velvet pencil (lightly dabbed in this pic) and Chanel Rouge Noir RC (worn as a stain)


Do you guys enjoy vampy lips too? What are some of your favourite vampy lipsticks?