May 31, 2013

Time for another one of these yet again! My baby's already starting to resemble a toddler when it comes to her temper lol! But she does still look like a baby <3 nbsp="" p="">
Stats: wears 12-18 months clothing exclusively.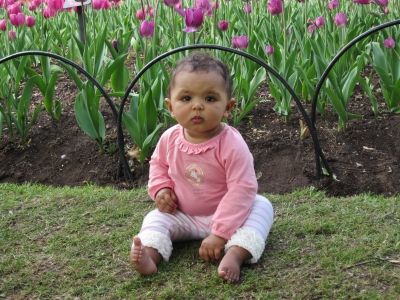 Health: Poor baby has a cold again :( She's also been teething all last month and finally got her bottom two teeth.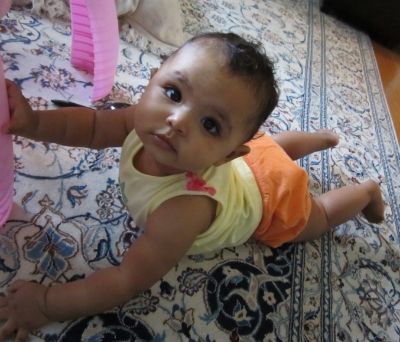 Eat: Sofia is now breastfed 3 times a day and has a bottle of formula before bed. She has three meals with us and eats exactly what we eat. I've finished purreing about 3 weeks ago as she was resisting being fed. She's much happier feeding herself and it's a lot less work for me. I'm definitely a fan of baby led weaning :D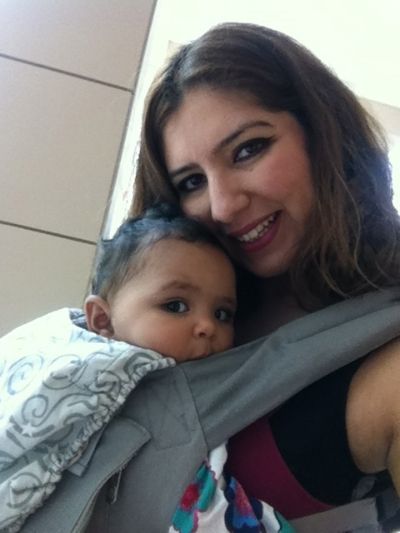 Sleep - sleeps through the night but is going to be a bit later now (7:30 pm instead of 6:30 pm). She wakes up around 7 am and has two naps (1 to 1.5 hour each).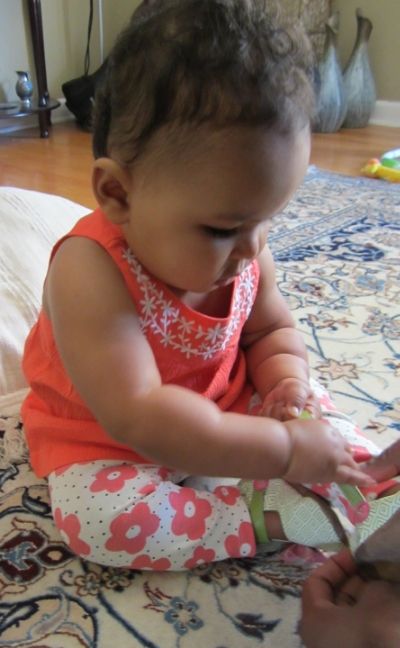 Milestones: Oh boy, quite a few this month again:

- standing supported against her activity table or furniture
- two bottom teeth finally (though not sure this is a milestone)
- said mama in context first time on Mother's Day and "dada" in context a few days later. My husband is away on business this week so we talk on Facetime. As soon as Sofia sees her dad's face she yells "dada" and claps her hand with a big grin on her face
- waves hello and goodbye.
- shares her food with us with prompted. And when we thank her she claps for herself, lol!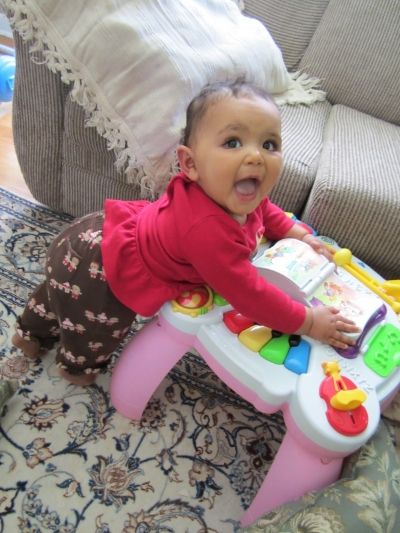 How I'm doing:

- ughhhh, sleep is still a challenge and I can't even blame my sleeping 12h straight a night baby. I'm much better than last month but not quite back to normal. Right now I'm no longer on sleep meds which is great and I'm allowing my body to re-adjust to deeper sleep.
- I lost another dress size down to size 6 now, yeyyyy! Still exercising consistently - zumba, weight training, ball exercise, core workout.
- Had a meeting with my boss about my imminent return to work (in 2 months). He will be changing my responsibilities and I think overall I will be pretty happy.
- Feeling still sad about leaving my baby at daycare though. I've been taking her to the gym with me and letting the daycare there watch her while I work out and she seems fine with them. I think it's mostly the moms who suffer. Any back to work tips are appreciated :)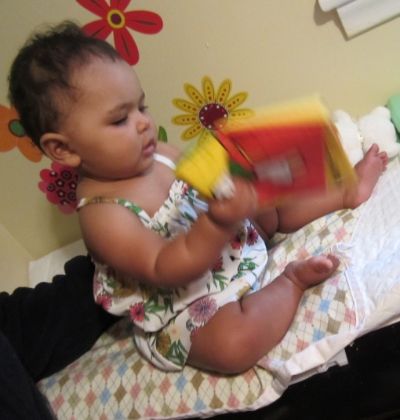 On another note, I have a few posts on the queue:

- Makeup trend: orange lips done three different ways
- My favourite beauty products of all time
- Favourite summer lip combination


.....have a good weekend guys!3>