July 29, 2011

Happy Friday everyone! I had a tough week and it might have been apparent in my last few blog posts. But I just got home and am so excited about the weekend! I have a girls night out tonight and tomorrow hubby and I are going to Montreal for a couple of days. Monday is a holiday too so long weekend should help me relax, yay!
I touched up my roots last night and also got my hair dresser (my mom) to straighten my hair for me. I rarely every wear my hair straight so I thought I share a picture with you. My hair is actually quite fine (but I have a lot of it, which makes them appear thicker) and wavy but I'm way too lazy especially in the summer to use a flat iron on them: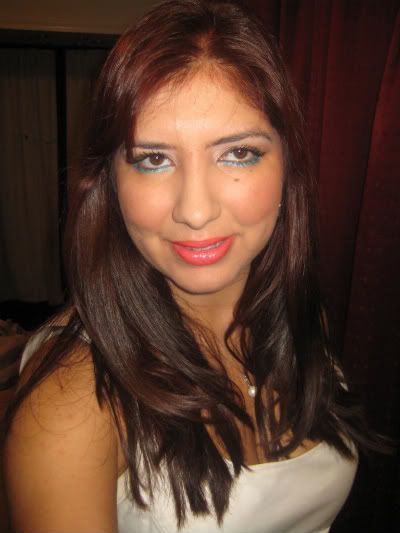 What do you guys think? The makeup is simple here. I know I had my summer staple cheek duo of Nars Irresistiblement Bronzer and Deep Throat blush on my face and my HG summer lip combo of Chanel Genial RA and Venus Glossimer on lips.
Have a great weekend everyone!