December 29, 2010

Hey lovelies! Like most women out there, I really enjoy shopping! I don't usually venture to the mall on the busiest day for shopping, Boxing Day. This year though, I wanted to check out MAC Cham Pale collection out on Dec 26 so even though I was sick, I still made it to the mall. Hubby generously dropped me off and then picked me up so I wouldn't deal with the driving and finding parking.

While I was in the mall, I picked up some other things as well. Here's the lot:



I got Chez Chez Lame special powder from Cham Pale. This is a gorgeous highlighter (well at least on me). I have a feeling it will get a tone of use from me. I also got Dark Diversion f/l from Stylishly Yours collex. It's a nice dark burgundy shade. I love this types of colours on my eyes so I grabbed it. I also got two samples of F&B foundation in N2 and N3. N3 ended up being too dark on me now but N2 is a good match. I will report in more details later. After that I swung by Nars to get a new bottle of Sheer Glow foundation. This time around I picked up shade Santa Fe. Weirdly enough, Santa Fe is lighter than Fiji but also less yellow so it matches me much better at the moment.



From Winners, I picked up the last set of Color Club Untamed Luxury for only $12CAD! Score! I love Color Club but their stuff is so hard to find in Canada. I also got 3 nail polishes from American Apparel: Calfornia Trooper, Butter and Dynasty.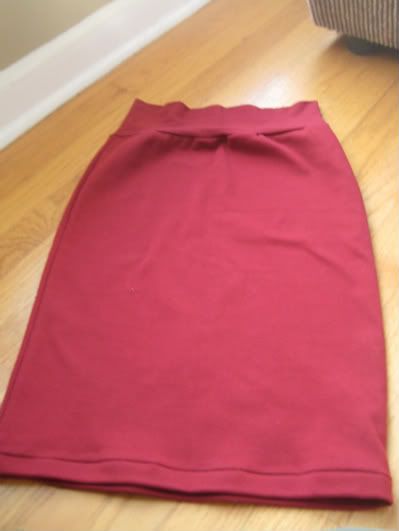 I picked up a cranberry coloured interlocked pencil skirt from American Apparel (they had 20% off sale) while I was there. I practically live in pencil skirts. I think I have maybe 3 skirts that are not pencil style, lol! This one is very comfortable and I love the colour!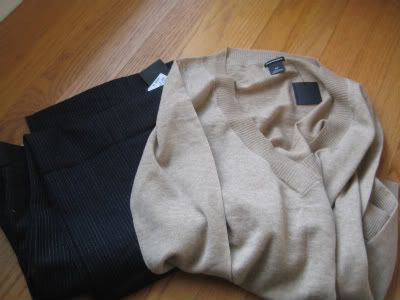 I went into Club Monaco which was having 50% on all sales items and got a pair of pinstriped charcoal dress pants and a cashmere blend beige v-neck sweater. These are just some basic items that were on my list for a while.



Last but not least, I picked up these camel coloured over the knee boots from Aldo. I haven't shopped at Aldo in years but I was looking for similar boots and they were the only place that had them. They're 100% leather but pinch like no tomorrow! Do you guys know how I can solve this? They're not small just a bit hard I guess. I might have to return then if I cant make them work :(

Did you get to the mall on Boxing Day? Share your hauls and thoughts in comments.