February 16, 2013

Hi guys! We had a balmy day of -6deg here in Ottawa (-6deg in February is balmy for us) on Thursday. So I decided to dress in my trustee nautical theme. I define my general style as girlie but more femme fatal generally but I do love me some stripes. They're my casual look.

Since I was dressed in red and blue, I went with predictable red lips a la Chanel Palpitante Rouge Allure. If you are a fan of red lips like you know I am and especially if you like yourself a girlie pink red, check out Palpitante. It's a lot like Chanel Cambon Rouge Coco but the texture is creamier: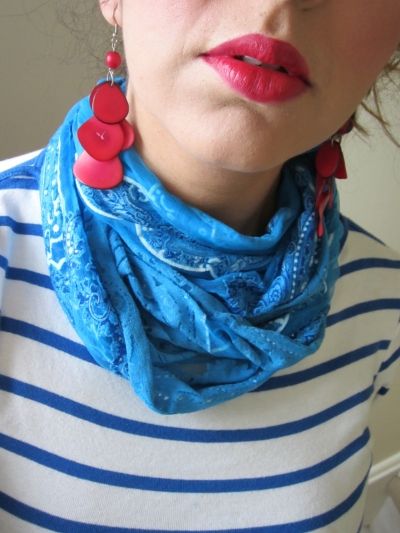 I bought these red skinny jeans by DKNY at super clearance from the Bay. I'm not a fan of bright pants usually but these were pretty cheap in the end and the fit was good. The striped shirt is from Zara (last year I think) and the scarf was a gift from my aunt when she visited us last year from Iran. You don't see picture of my snow boots though, haha! I can't really wear my nice boots and shoes when there's so much snow on the ground:





And here's a closer look at my makeup; I forgot to take picture of the products I used though: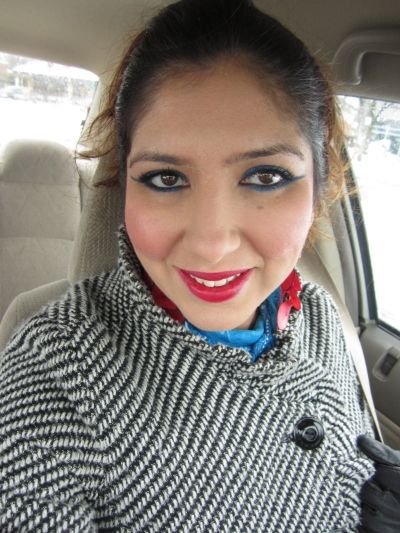 I know I had Lancome Teint Miracle (shade Buff 4C) mixed with Nars Copacabana Illuminator. I set it all with Ben Nye lose powder and then applied Nars Seduction blush on the apple of my cheeks.

On the eyes I used MUFE #20 aqua pot to create the cat eyes and applied Lancome Hypnose Drama mascara.

Finally did the matchy matchy lips by lining them first with Annabelle Cherry lipliner and then Chanel Palpitante Rouge Allure with a lip brush: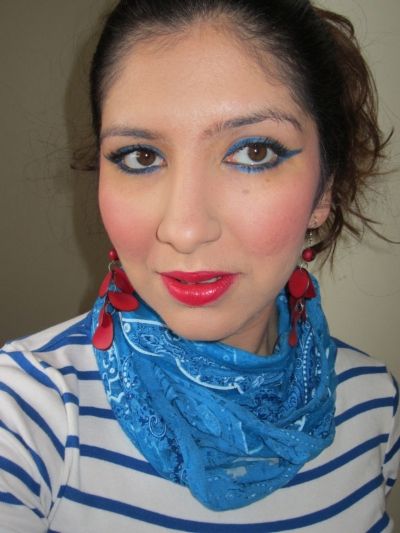 Hope you all have a great Weekend!