I'm so excited! My parcel just got here with my new Summer Days polishes and others!!! I will post my haul (update this post with pictures) when I get home. I'm at work right now and haven't even opened my parcel, it's killing me!

Ok, so ETA, here are the pics of my new babies!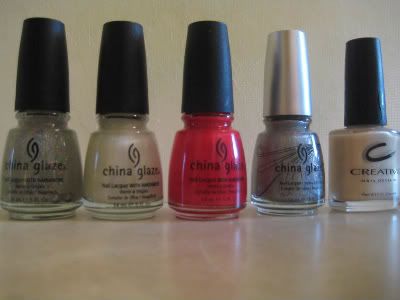 From left to right: ChG Fairy Dust, ChGWhite Kwik Sliver, ChG Rose Amongst Thorns, ChG Sexagon, CND Light Diffusion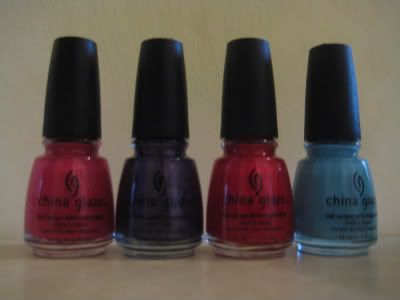 From left to right (All ChG): Strawberry Fields, Grape Juice, Raspberry Festival, Bahamian Escape

I also picked up a couple of OPI's from their South Beach Collection when I was in the mall a couple of days ago. I got:

- Sand in My Suite
- Clubbing Till Sunrise

The first one is a gorgeous shimmery nude. The second one I picked up in an attempt to make bronzey colours work for me. It looks like this one might. Usually bronze, peach and orange toned colours make my hands looks like lobster claws! This by the way is the reason I didn't get Orange Marmalade from the Summer Days! I also really like Suzy and the Lifeguard but I didn't get it yet. I might go and pick up today after the gym! I have a very soft sopt for OPI in my heart. Most of my collection is still OPI though I have picked up some ChG and Misa recently.