December 14, 2010

I wasn't sure if I wanted a no-makeup look or full on makeup for a trip to the mall (I was hunting for new shoes). Since I couldn't decide, I thought I experiment and do half face more dramatic makeup and the other half more neutral. Of course I took this face off before I went out, lol! I did score some great shoes too. I'm gonna make a post on those later. Here's my half naughty/half nice face, lol!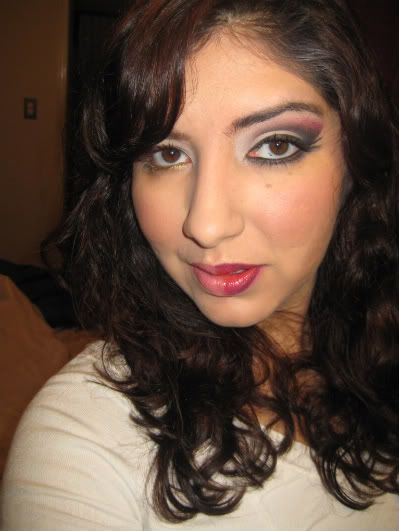 For the "Naughty" half, I did matte foundation and simple black and white cut crease; but I also went for a double liner, plum cheeks and dark two toned lips:

Face
Lise Watier Portfolio - Light
Pro Longwear foundation - NW25
Sculpt
Chanel Plum Attraction

Eyes
Painterly p/p - base
Nars Pandora duo - white half on lid, black half in the crease
UD Virgin e/s - highlight
MUFE #49 - above crease
Blacktrack f/l - to line
Feline e/k - waterline
Lancome Hypnose mascara

Lips
Annabelle Bordeaux
Night Violet Mattene
Port Red l/s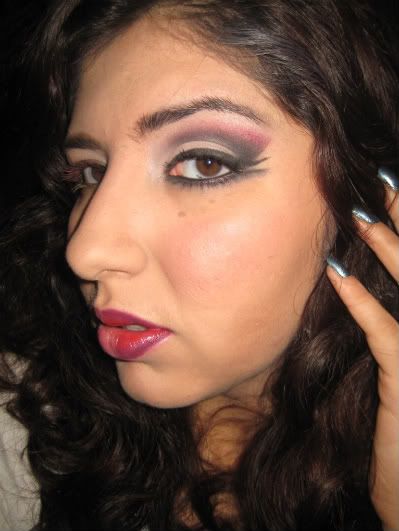 For the "Nice" half, I went with light foundation, neutral eye makeup, flesh pinky lips and glowy cheeks. Here's the breakdown:

Face
MUFE F&B - #32
Prim n Proper blush
BB Apricot Shimmerbrick

Eyes
Painterly p/p - base
UD Virgin e/s - all over lid
UD Naked e/s - above crease
UD Buck e/s - crease
Vanilla p/m - tearduct
UD Whiskey 24/7 - to line
UD Darkhorse e/s - to blend liner
MUFE Gold e/l - waterline
Chanel Rouge Noir inimitable mascara

Lips
Nars Sex Machine mvp
She Loves Candy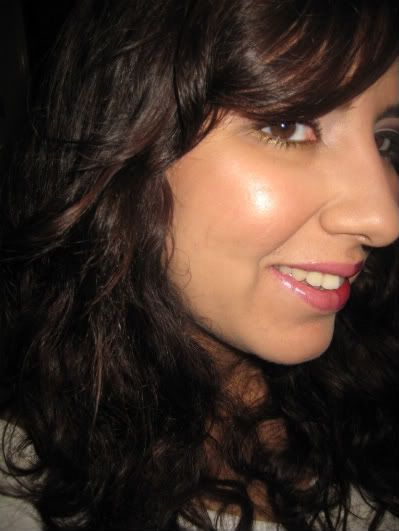 I liked the "nice" half better for my trip to the mall and that's how I did the face finally.
Which half do you guys prefer?