September 12, 2011

Hello lovelies! We attended a close friend's 40th birthday in Montreal this past weekend and of course as always with Montreal, had a blast. I wanted to do dark lips soooo much and had missed them that I couldn't take it anymore and did a subtle eye/dark lip look for the outings.
I love MUFE Rouge Intense Artist in shade #48 for the ideal bordeaux shade; but paired with a red lipgloss (I used MAC Cult of Cherry - LE) it becomes even sexier. If you're a fan of vampy lips, try it and trust me you won't be disappointed.
I cannot really remember what I had on for the rest of my face but it was all too simple. This look was mostly about this lips anyway. Here's a pic: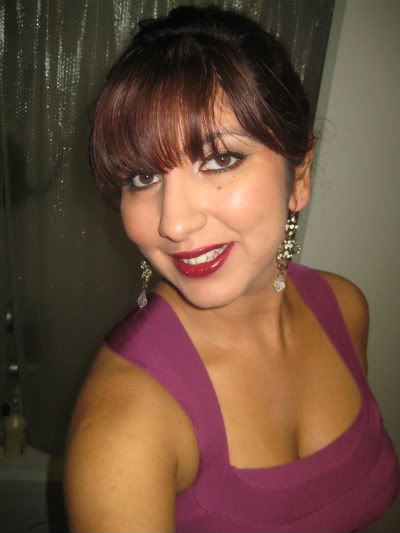 And here's my outfit of the night - a plum dress by Express and shoes are by Roberto Vianni. Pic taken in my sister's apartment in Montreal: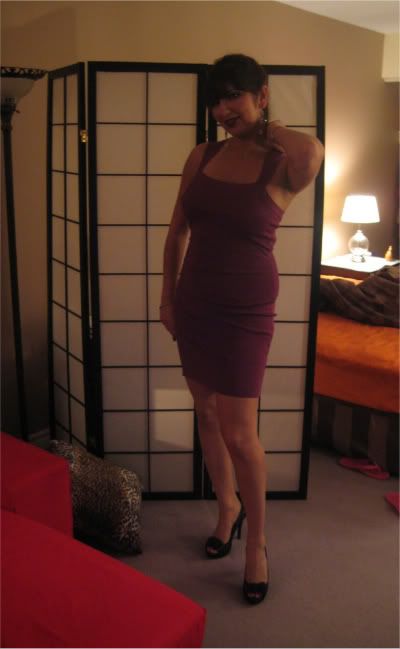 And here's a picture of me and my sis, at the start of the partying part of the night (also right before I lost my camera...booooo):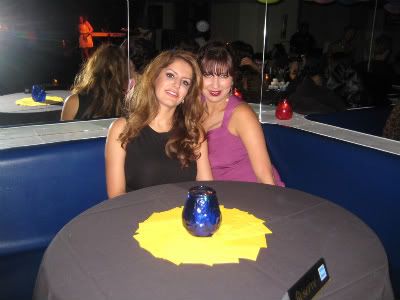 Do you wear dark lips? What are some of your favourite vampy shades?