September 7, 2011
Hello lovelies! I hadn't picked up any nail polishes besides the occasional Chanel here and there in a while. I decided to stop by the new Sally's that just opened on my way from work and check out the new collections. Turns out they actually had most of the new and LE China Glaze and Orly in so I treated myself to some pretties :D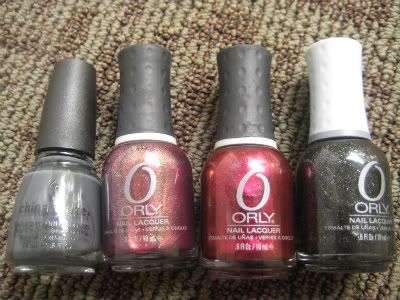 Left to right: ChG Concrete Catwalk, Orly Rock the World, Orly Rock It, Orly Goth
China Glaze Concrete Catwalk is part of their fall 2011 Metro Collection. I have a few gray polishes but none this dark and most of mine are more taupe than gray. Excited about this shade!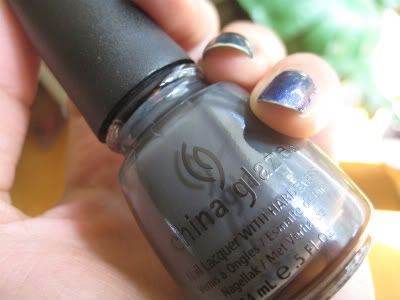 Orly Rock the World is part of their Mineral FX collection that was just released. I'm a huge fan of Orly in general and especially their FX formula. I have a few FX finish Orly's from previous releases and they're all amongst my fave polishes of all time. Rock the world looks like a rose shade with multi-toned glitters. Will need to wear this one first!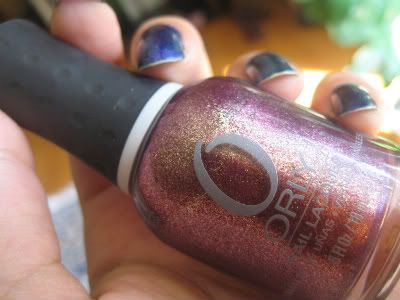 Orly Rock It from the same collection is a gorgeous wine shade with what looks to be pink and red glitters. I love this kinda shades as you know I love my red/wine/burgundy nail shades: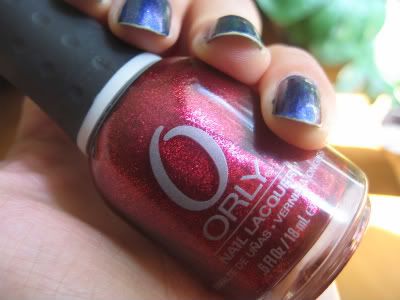 Last but not least, I picked up one of my longtime Orly lemmings, Goth. I love black nail polishes with a twist and this black base with silver glitter seems to fit the bill: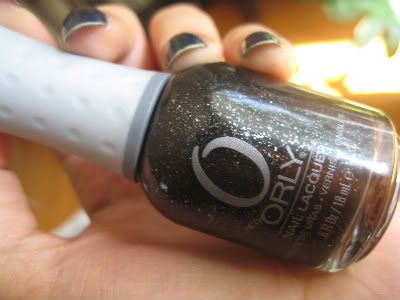 Do you guys own any of these shades? What are some of your favourite fall shades?