December 5, 201
Hey lovelies! As the holidays are approaching, I had many events to attend this past weekend and ended up wearing my tried and true looks to all instead of experimenting with my stash. There are days when there is so little time to think and be creative but I'm not one to go for boring neutrals. So I thought I put together a list of my beloved makeup looks for other busy social bees out there who want to look glam this season.
Here are my top 5 short cut party ready makeup looks for any time of the year: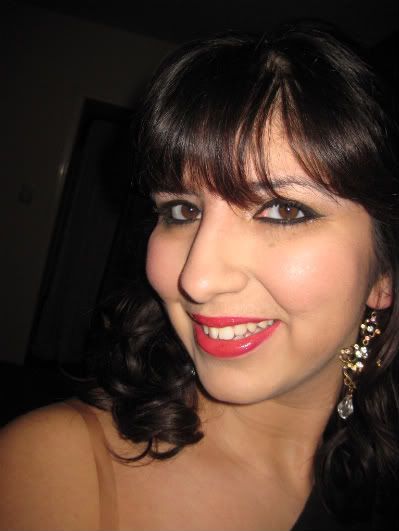 I'm a red lipstick girl and always will be. There's no other colour that gives me as much joy. My all time #1 fave look and easiest way to glam is sporting my most retro shade of red (either Nars Dragon Girl or MAC Ruby Woo). I tend to wear a full on cat eyes with liquid liner like Lancome art Liner with this type of look, line the waterline too and add a tone of mascara.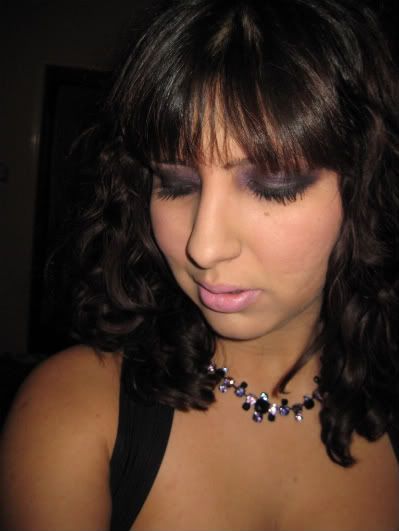 There's something alluring about smokey eyes and purples are my favourite way to wear drama on my eyes. I like purples as they are playful yet sophisticated and always get me compliments. Inglot purple gel liner pot, MUFE #92, #9 and MAC Graphology and Poison Pen are my purple smokey eyes holly grails. I usually wear a pale pink lipstick with the purple drama on the eyes.
3. A pop of Bright Pink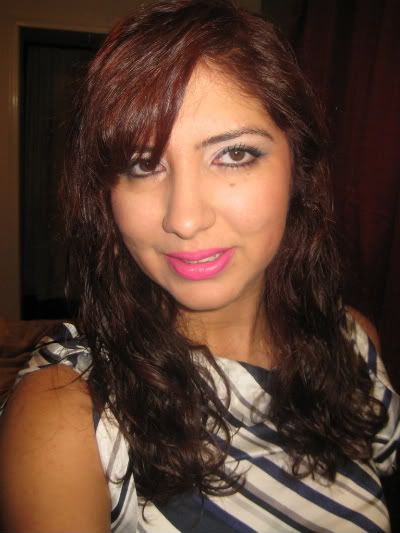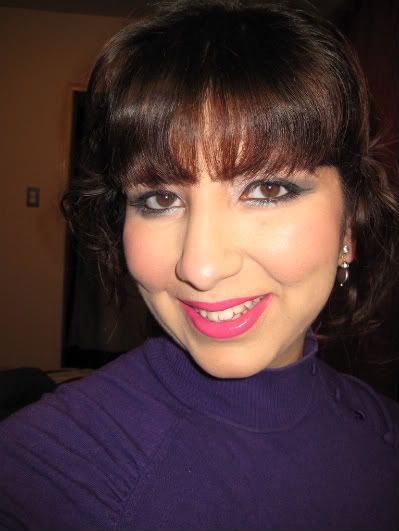 I love the bright and flirty fuchsia lipsticks, the brighter the better. I find bright pinks to be an easy face brightening trick for most complexions. I prefer my bright pinks on the cooler side, so Nars Schiap is my all time fave. I keep the eyes neutral or smoke out just the outer edge and let the lips do the talking.
4. Burgundy Eyes, Lips, Anything...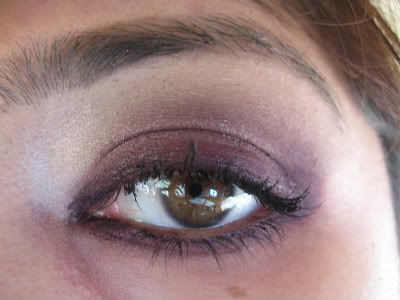 I have a love affair with anything burgundy; on my eyes, on my lips and even burgundy dresses and tops. There's just something about what this colour does for my eyes, it really makes them pop. If you have hazel/amber eyes, try a burgundy liner, warm purple mascara or full on bordeaux smokey eyes and you'll be a convert. Some of my fave burgundy products are Nars Damned velvet pencil, MAC Smoke Signals pigment and Artifact paint pot, MUFE #11 liquid liner.
5. An Overall Rosy Glow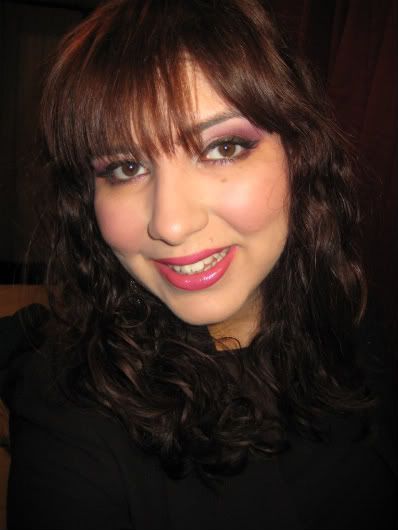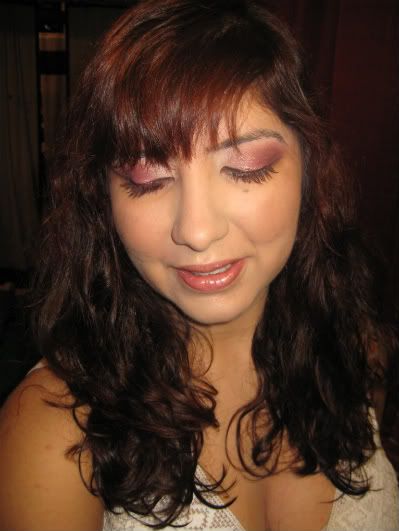 This is my kinda "neutral". And it's not really a neutral, it's just using a similar tone on cheeks, eyes and lips. I tend to do a rose shade for myself as it works best on my complexion which is light medium with cool undertone. I find using rosey shades give me a youthful and fresh appearance, so this is my go to look for daytime events like family brunch or office holiday lunch/secret santa events. I adore MAC Rose pigment, Jest eyeshadow and Nars Sex Machine velvet pencil for overall healthy appearance.
What are some of your go-to glam looks? Do you have more than one signature party look?