August 12, 2010

Thank you everyone for your kind comments on the anniversary photos I posted yesterday. I definitely recommend doing professional photos with your spouse at some point. We both had a blast and everyone loves the photos.

I did a hot pink and copper look for our celebration yesterday. I actually wore this look to work as we went out pretty much right after work. I loved the result and this is not a colour combo I ever thought would work but it did :) Hope you guys like it and have a happy Thursday!

Face
Neutrogena Dry Touch SPF45
MUFE F&B #32
Ben Nye powder
Sculpt
X-Rocks blush
Azalea blossom b/o

Eyes
Painterly p/p - base
Post haste e/s - lid and blended up
Coppering e/s - crease
Embark e/s - outer v
Blanc Type e/s - highlight
Vanilla p/m - tear duct
Smashbox Heartbreaker l/l - to line
Feline e/k - waterline
Lancome Hypnose mascara

Lips
Mouth off l/l
Chanel Teheran RC
Chanel Venus glossimer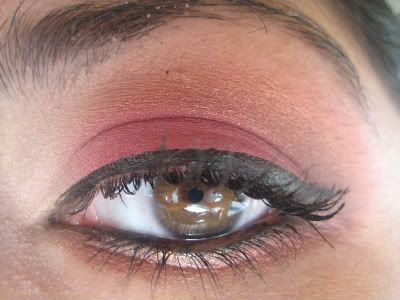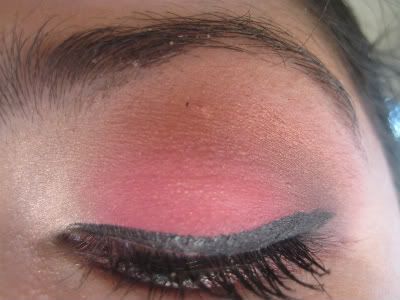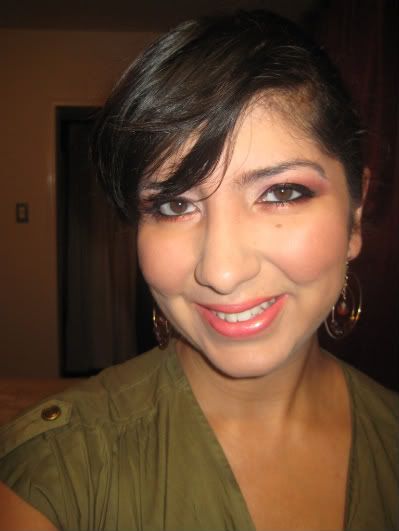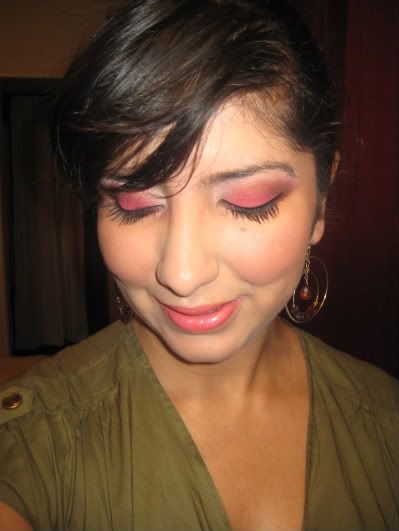 Flowers hubby had left for me and I saw as soon as I came in. White roses are my favourite and there was 3 of them to represent our 3 years as man and wife: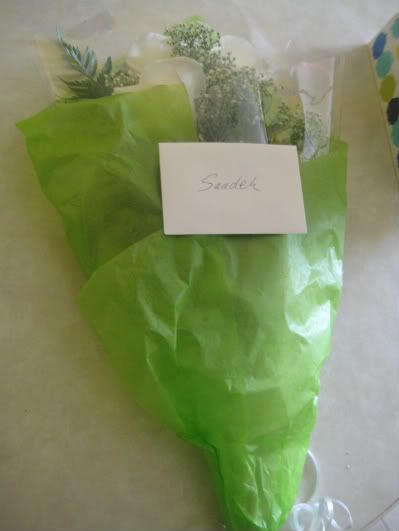 And this is a random pic of our dessert, it was pretty good!