August 31, 2010

Sorry for lack of frequent posts lovelies! I'm going through some things right now (emotionally and physically) and am not always up for blogging. I wanted to share this review with you for a while now though so here it goes:

I picked up Lise Watier's Smokey Kohl Liner in Black last month from Shoppers and found myself in kohl heaven! As a heavy user of kohl liner, I'm always looking for the next best thing. The new liner is limited edition I believe and comes in two shades, black and blue. The liner retails for $18 CAD and this is what it looks like: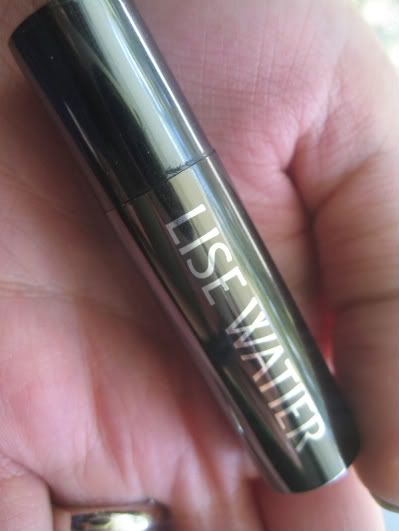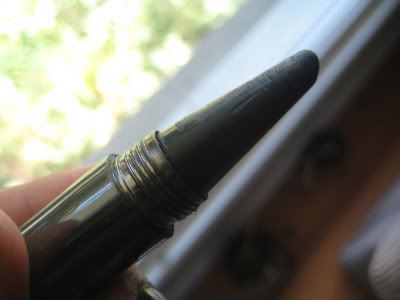 This kohl liner is one of the blackest blacks I've ever seen. I compared it to MAC's ever popular Feline and it seems like LW version is slightly more brown where Feline is slightly more gray: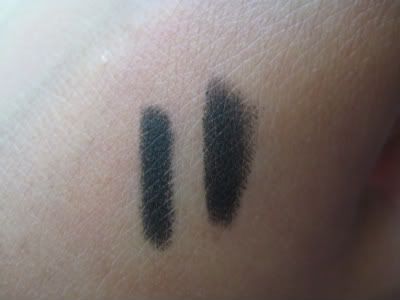 Feline on the left, Smokey Kohl on the right

The texture is super creamy and smooth. The liner goes on with ease and can be smudged for a smokey look or used on the water line. I find that the staying power of this liner is better than Feline. It lasts on my waterline for 2-3 hours where Feline disappears within the first hour. I would set it with black eyeshadow to add to longevity.

My only gripe would be the shape of this liner. As you can see it's looks cone shaped and cannot be sharpened as the kohl powder is very soft. It's next to impossible to maintain the original shape. Granted the shape is what drew me to this product initially after a few use it started to worry me. Overall, I still like this liner and been using it much more than my Feline liner. I'm hoping the shape change won't be a problem in the future.

Hope you guys found this review helpful. What is your favourite kohl liner?