June 8, 2011

Hey beauties! I'm still catching up with the looks from last weekend, lol! This look is pretty much based on a tutorial by one of my fave bloggers/YT'er, Tina a.k.a
Fancy Faced
. If you haven't seen her blog yet, you are missing out! So get to it and check her out.
Sunday was a beautiful sunny day, perfect for the outdoor baby shower I attended. I'm not generally a big fan of showers (bridal or baby) but this was a close friend's events and I actually had a tone of fun. I also won TWO prizes, go me!
Hope you guys enjoy this look. Happy Hump Day!
Face
Nars Oil Refining Primer
MUFE HD Foundation - 118 (Flesh)
MUFE Full Cover Concealer - #6
Ben Nye powder
Sculpt
Prim n Proper blush
Eyes
Painterly p/p - base
Nars Pandora duo - white shade on inner lid, black shade on outer v and crease
Copperplate e/s - mid lid
Wedge e/s - above crease
Blanc Type e/s - highlight
Lise Watier Opale glitter - mid lid
Lancome Black Art Liner - to line
Lancome Hypnose mascara
Lips
Nars Catfight l/s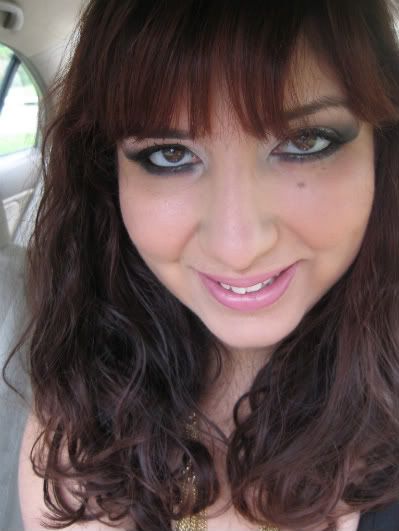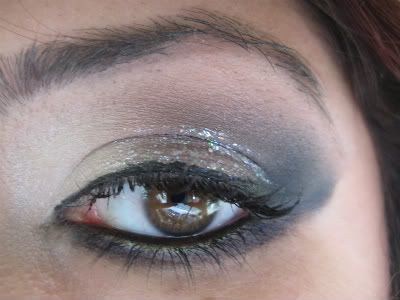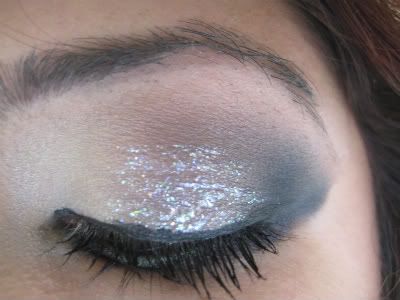 And a couple with flash: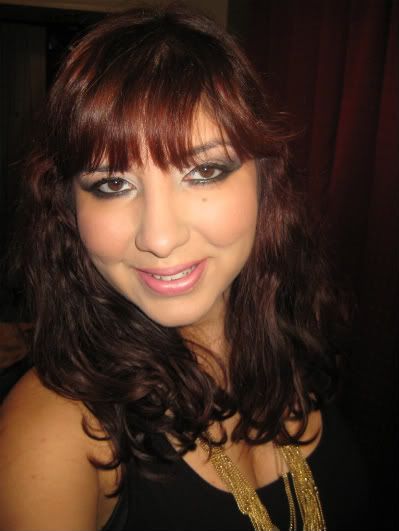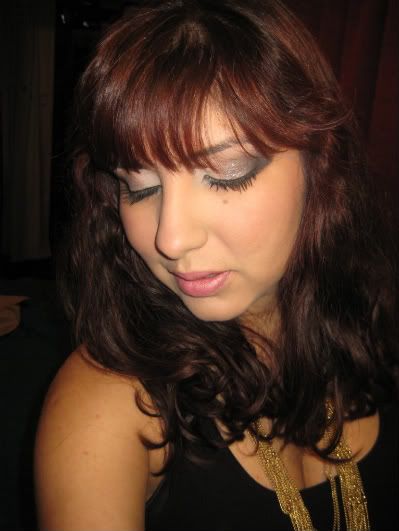 And here's my outfit of the day: black tank and layered beige tulle skirt both by H&M, black wedges by Nine West. Oh and this pic was taken after I did my hair: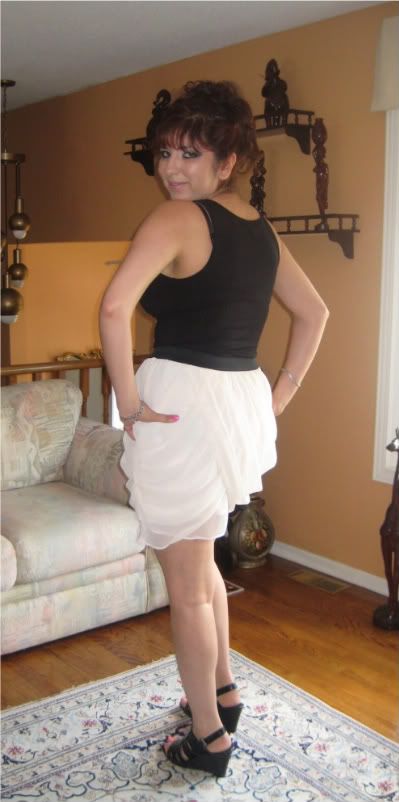 Me and my gorgeous 7-month preggo friend at her shower: