June 16, 2011
Hey lovelies! This past weekend I purchased a sexy one piece swimsuite from American Apparel. They had a promo in store which allowed you to pick a nail polish with purchases of over $50.
I picked up a nail polish called Mannequin. I kinda was hesitant about it but OMG I love this shade on. I have a lot of flesh toned nudes but this one is by FAR the most flattering on my skintone. It's a light nude with obvious pink undertones which are much kinder on me than the peachy or beige undertones most nude polishes have. The formula was amazing. I did two layers and each layered applied super easily. I've also had this one for 3 days and no chipping yet (I don't use top coats).
Here's a swatch for you guys: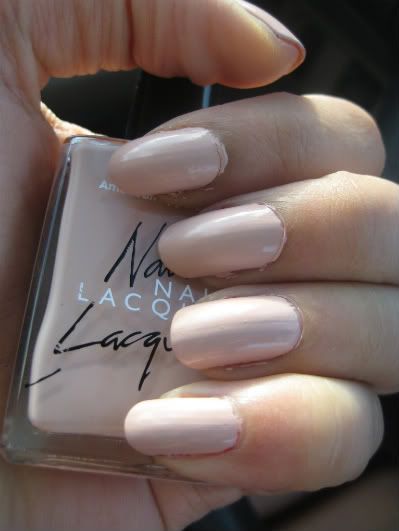 What is your favourite nude nail polish?