June 28, 2011
Hey lovelies! I thought of doing a series of my favourite summer products now that the hot weather is on full swing. I will try to do at least one product per week and see how many we will get to by end of summer. And what other product to start with but a bronzer:
I purchased Nars Irresistiblement this spring and cannot stop using it. I literally have been ignoring all my other bronzers since. Irresistiblement is described on Nars website as "golden Terracotta" but to me it doesn't look golden at all. I would personally call it peachy caramel which is a shade that works great with my cooler complexion (MAC NW25). It also has a matte texture that I now prefer and is very buildable depending on what brush you use and how much of it you pick up. I would say this bronzer works divine on fair to light/light medium skintones with cooler undertones. Here's a closer look: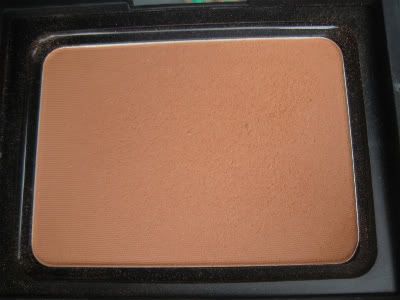 On NW25 skintone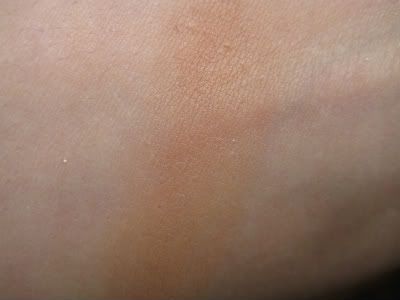 I love that Irresistiblement is not brown so it looks super natural and healthy on vs making you look tanned. I have been looking for a peachy bronzer forever and this product has become my HG. It looks a bit orange in the pan but don't worry, it translate to the most unique shade of peachy bronze on the skin. I encourage all bronze phobes to give this bronzer a shout! I love it in combination with peachy, coral and golden blushes, it gives that amazing summer glow. It looks divine with Nars Deep Throat, Gilda and MAC Instant Chic and Cantaloupe as a few examples.
Here I'm wearing it with MAC Instant Chic blush on top: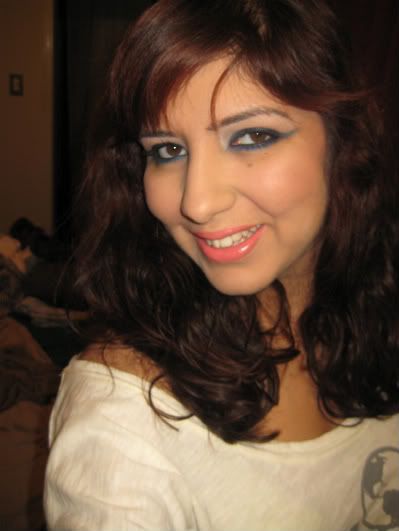 Hope you guys find this review helpful. What is your favourite bronzer?