April 4, 2012
Hey ladies! I've discovered another lipstick formula to fall in love with, and this time the name totally fits:
Lancome Rouge in Love!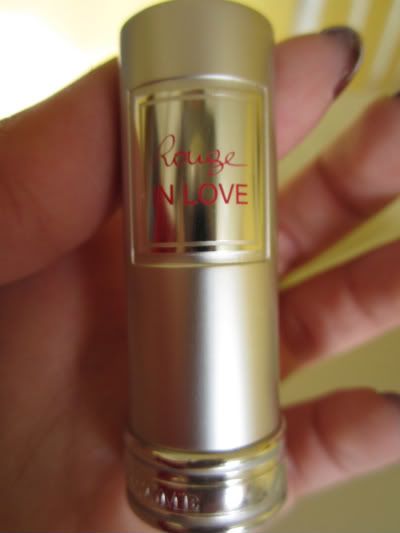 I saw the display for these at Sephora a few weeks ago and was drawn to the colours so tried on a bunch. After a few weeks of wearing the two shades I got, I would say that I have fallen in love with the formula. I would say that these are head to head now with my all time fave lipstick formula, Chanel Rouge Allure. What I like about them is that they are almost translucent. So they seem sheer but are pigmented and creamy and are VERY comfortable to wear. I get about 5-6 hours of wear out of them, but they wear off beautifully like a stain.
Lancome has divided their new shades into three categories: Jolis Matins (for daytime wear - lighter shades), Boudoir Time (cocktail hours - the most fun shades) and Tonight is My Night (evening wear - darker shades and reds). I picked up 146B Miss Coquelicot and 381B Violette Coquette.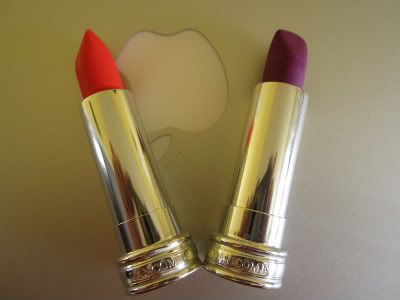 *** All swatches on NW22 skintone, medium pigmented lips. No lipliner/base used***
Miss Coquelicot is a beautiful tangerine shade. If you have pink/red undertones (like mine) and never thought you could wear the orange trend, give this one a try. It's more orange than all my coral lipsticks but nothing too out there to be unwearable on cooler skintones: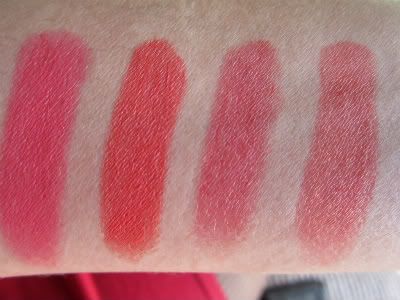 Left to right: Chanel Genial (LE), MAC Vegas Volt, Nars Niagara, Lancome Miss Coquelicot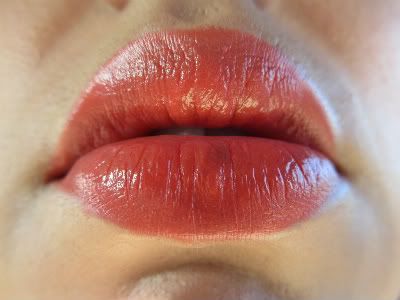 On my lips
Violette Coquette is a violette shade with fuchsia undertones. This has been my go-to lipstick for the last 2 weeks. I just put on some MAC Florida blush on my cheeks and swipe this on my lips and I'm good to go. It's just a beautiful shade on my skintone: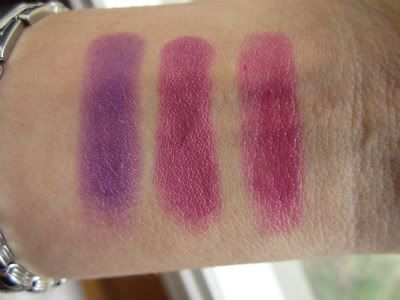 Left to right: MUFE #15, MAC Up the Amp, Lancome Violette Coquette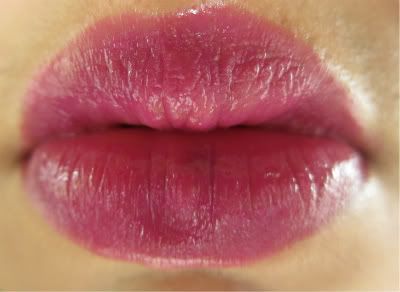 On my lips
Lancome Rouge in Love retail for $30CAD and are available from Lancome Counters and Sephora in Canada.
Have you tried Lancome Rouge in Love lipsticks? What is your current lipstick formula?