March 13, 2013

Hi ladies and gents! You may recall I made an excited post about Sephora's Princess Series - Jasmine a few weeks ago. Well, the Storybook Palette was released online while we were on vacation in the Caribbean and I just ordered it online then. I received it last week and only now got a few moments to blog about it...sigh, life with an active baby :D

Here's a super simple look I did with the palette:



For Face: Used Marcelle BB Cream (shade Light to Medium) as my primer and Chanel Vitalumiere Aqua (shade BR20) as my foundation. Then I applied Nars Deep Truth blush on the apple of my cheeks.
For Eyes: Applied MAC Painterly p/p as base and lined and blended my eyes with Chanel Cassis eyeliner. I patted shade Master (deep purple) on the lid and shade Lapis (bright blue) into my crease. I blended the harsh lines above the crease with shade Blue Oasis (pale aqua) which I also applied to lower lashline. I used shade Sand in Glass (pale yellow) as tear duct highlight and Ali Ababwa (vanilla) as brownbone highlight. I lined lashline with Lancome Black Art Liner and the waterline with Stila Topaz kohl liner. I finished with two coats of Annabelle Le Big Show mascara.
For lips: Applied MAC Pink Nouveau Lipstick.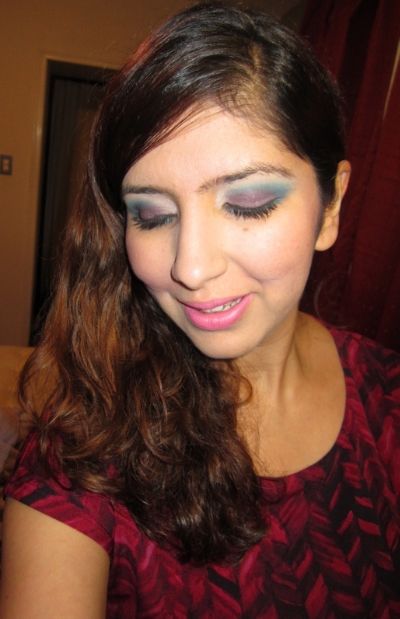 This palette comes in a beautiful packaging with the outline of princess Jasmine on the cover. I'm a huge Aladdin fan and mainly bought this for collective purposes. It doesn't hurt that it comes with 15 beautifully pigmented eyeshadows, a bronzer and a blush. I found the general quality of the palette to be pretty good. There are some shades (maybe 3) where you will definitely need to tap your brush instead of swiping but not the majority.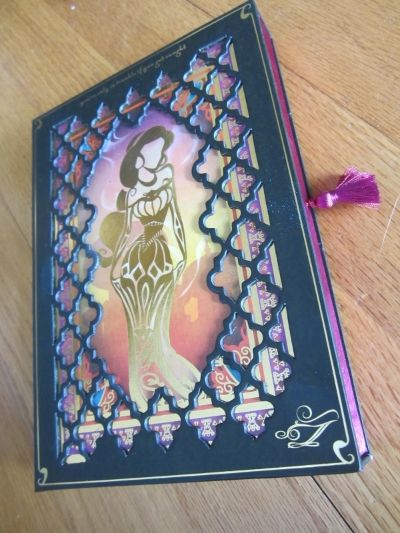 I also adore the versatility of the palette and the fact that they are bright and neutral shades in there. The bronzer and blush are excellent quality. Both are very pigmented and long lasting. I find the bronzer i=a bit golden for my late winter complexion but it will be great in the summer.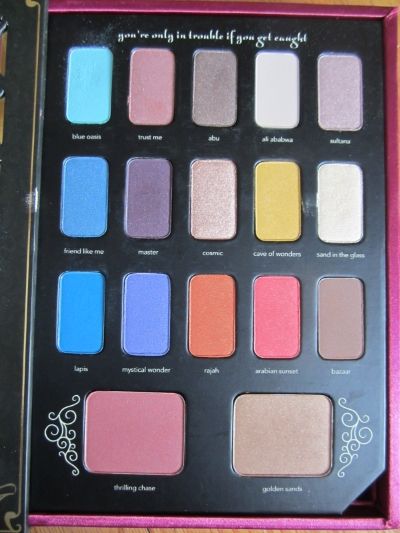 Have you guys purchased this palette? What are some of your favourite makeup palettes?