March 17, 2013

Hi guys! My parents throw a huge Persian New Year party each year around this time and as it is always with Persians, more is more. There were about 70 people at their house enjoying good music, awesome food and great conversation. We ended up leaving earlier than everyone else because of the bebe (who wanted nothing but sleep, lol) but we still had a great time.

Here's a picture of my little family from earlier that night: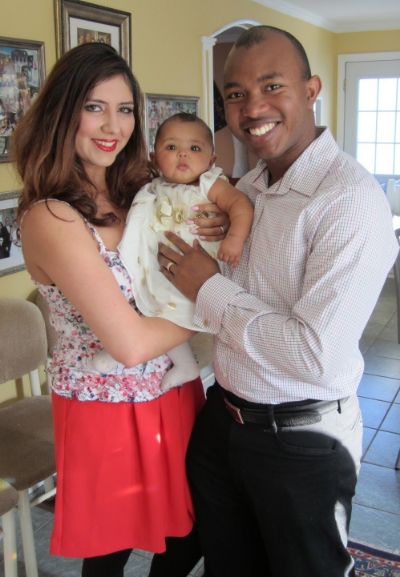 As you all know my glam go-to look is red lips. I decided to use my beloved Chanel Coromandel Rouge Allure Laque (sadly DC'd) for this look and pair it with soft eyes. I have many red lipsticks but seem to always go back to either this one or Dragon RAL. Here's a list of what I used: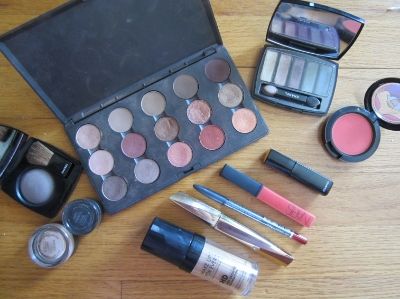 For Face: Used Marcelle BB Cream (shade Light to Medium) as my primer and MUFE HD Foundation (shade 118) as my foundation. I contoured using Chanel Notorious powder and then applied MAC Bite of an Apple blush (LE - red coral) on the apple of my cheeks.
For Eyes: Applied MAC Painterly p/p as base and the applied the white and green shades in Chanel Regard Perlee quint (LE) on my lids. I blended the harsh lines above the crease with MAC Wedge and deepened the outer v softly with MAC Cork. I used MAC Blanc Type as browbone highlight. I lined lashline with MAC Added Goodness fluidline (LE - taupe) and finished with two coats of the L'Oreal mascara.
For lips: I lined and blended my lips with Annabelle Cherry first. I then applied Chanel Coromandel Lipstick and added Nars Babe lipgloss to the centre of the lips.
And a couple of pictures: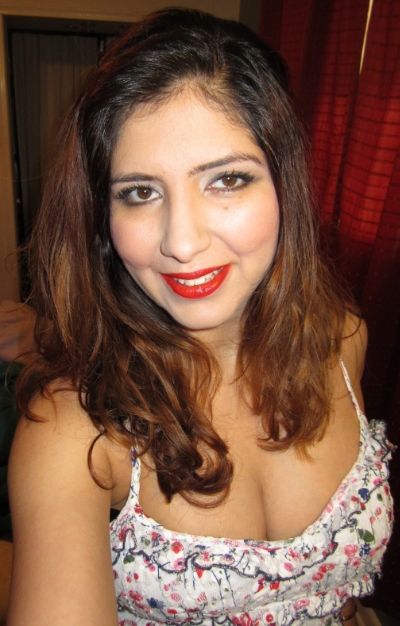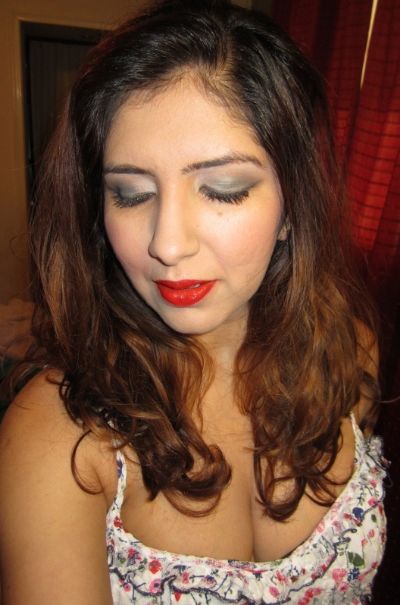 What are some of your most glamorous lipsticks?