May 24, 2013

Hi guys! Based on the feedback I got here and on Instagram, I'm in the process of drafting a post on my weight loss/get fit post baby. That post should be up early next week. In the meanwhile, here's a look from last week I almost forgot to post.

I have this old Inglot shadow in the twist up pan that I haven't used in years!!! I think it's called double sparkle 428 and is a dark indigo with purple undertones. I decided to incorporate it into a smokey blue eyes and also add the gold side of my shattered Nars Star Sailor. I resisted the temptation to do nude peach lips and went for shiny coral lips.

Here's a pic: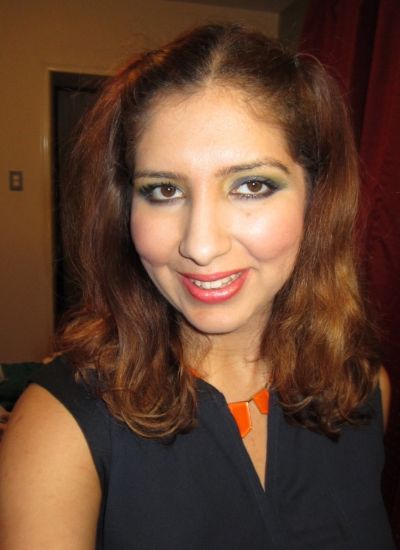 And what I used: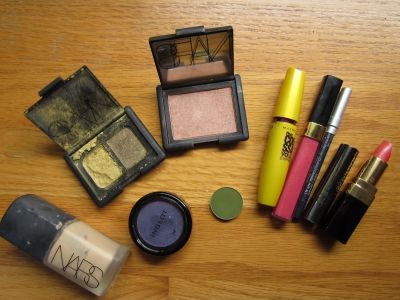 For Face: Used Marcelle BB Cream (shade Light to Medium) as my primer and Nars Sheer Matte Foundation (shade Fiji) as my foundation. I then applied Nars Deep Throat blush on the apple of my cheeks.
For Eyes: Applied UDPP as base all over and Lise Watier Marin eyeliner as base for lids and lower lashline. I then applied Inglot Double Sparkle 428 e/s all over lid and lower lashline and blended into the crease. I used MAC Velvet Moss e/s (DC) as a transition from blue to green into my crease. I finished by applying the gold side of Nars Star Sailor duo above the crease and as highlight. I tightlined using Lise Watier Smokey Kohl liner and finished with two coats of the Maybelline Colossal Volume mascara.