October 13, 2009

I went to Lush this past weekend to check out their holiday stuff and buy their famous salt scrub. I ended up buying a few more things. I think Lush is a dangerous store to enter, once you're in there you keep wanting more stuff, lol!

I left with the Ocean Salt Scrub, Snow Cake Soap (smells amazing), So White Bath Bomb and samples of the Godmother, Figs and Leaves (my second sample), and Honey I washed the Kids soaps. I wanted to get a face mask too but I decided to stop for now and maybe go back when I finish at least one of my samples.

Here's a picture of everything. Kinda blurry since it was again a rainy day. I'm thinking I should have unwrapped everything before taking a picture. Too late now though :( Take it from me, everything looks awesome!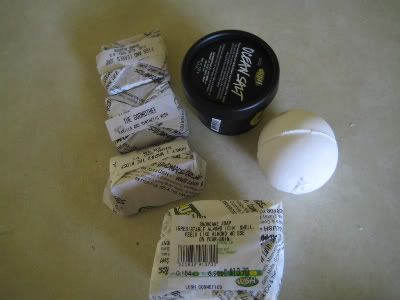 Also a close up of my Ocean Salt, just coz it's purdyyyy: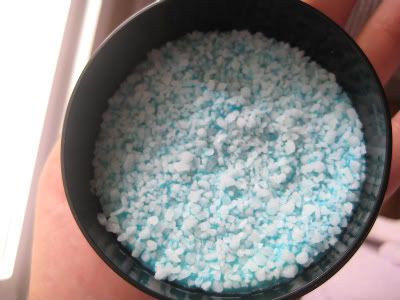 Did anyone get some Lush Holiday stuff? Any more recommendations?