November 14, 2009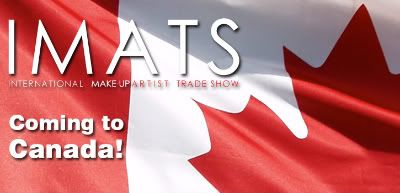 I finally came up with a potential wishlist for IMATS. Honestly, I'm mostly attending for the experience and not to buy stuff. But that doesn't stop me from checking some of the brands that are not readily available or use the show discount on some of the tried and true brands like MUFE.

So right now I'm thinking:

MUFE
Primer Elixir
Face n Body Foundation (can anyone help me with my shade?)
e/s #116, 166, 33 and 165

Ben Nye
Final Seal
Translucent Powder

Obsessive Compulsive Cosmetics
Pageant tar
Hush Tar
Burnin p/m
Chlorophyl p/m
Lafayette p/m

Naked Cosmetics
One of their collections (either Ebony or Ivory)

Kryolan
Eye Dust in Robin's Egg

Crown/Royal Brushes
I need a 217 lookalike and a bent eyeliner brush...possibly a blush brush too

Nars
Afghan Red l/s

Obviously, I'm not gonna buy all of this. This is just sort of a guideline for me so I know what I need and don't overspend (which might happen lol). I'm taking Marc with me so hopefully he'll stop me from buying "everything" I like.

Does anyone have any recommendation for me? This is my first makeup show so any recommendation (product wise) would be great.