August 16, 2011

Hello beauties! Hubby and I attended a couple friends of our wedding this past weekend. The wedding was in Midland Ontario, right by the Georgian Bay which is an absolutely picturesque area. The ceremony was held at the groom's parents lakeside house and reception was a 5 hour bat cruise on the Goergian Bay. Both hubby and I had an amazing time; even though it was just the weekend it felt like a vacation for us.
I did a smokey plum look for the wedding as this is my go-to glam look when I don't want to be fussed. The beautiful weather and healthy food had made me lazy so I spent quite some time napping, lol! So makeup had to be done in under 15 mins!
Face
Pro Longwear foundation - NW25
Nars Sin blush
Nars Copacabana Illuminator
Eyes
GA Eyes to Kill in #2 (Red Lust) - lid
Painterly p/p - base for above crease area
Solar White e/s - tear duct
Cranberry e/s - crease
Graphology e/s - outer v
Blanc Type e/s - highlight
Lise Watier Noir Intense e/l - to line
Lancome Hypnose mascara
Lips
Inglot #63 l/s - I think this has replaced Snob in my heart!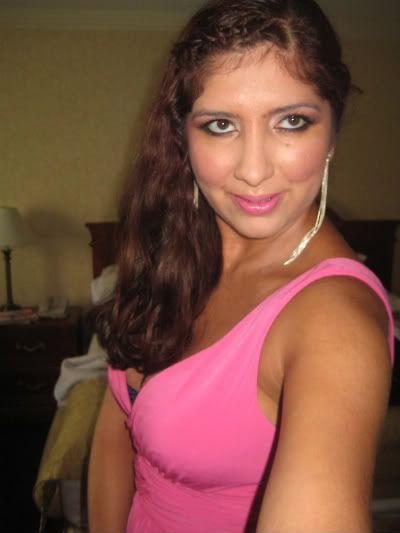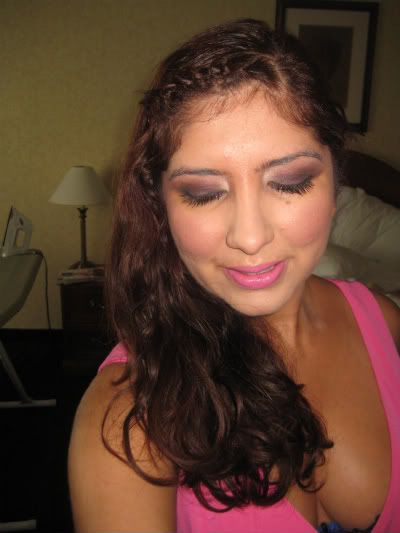 Some pics in natural daylight: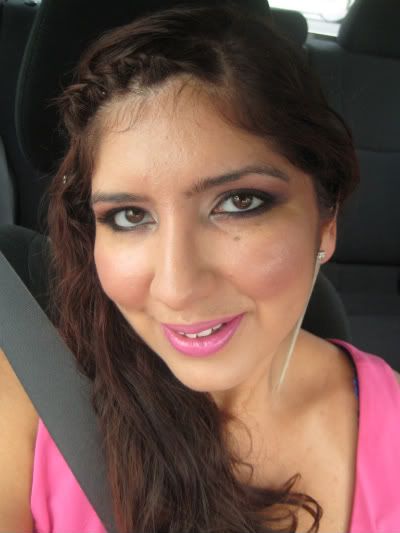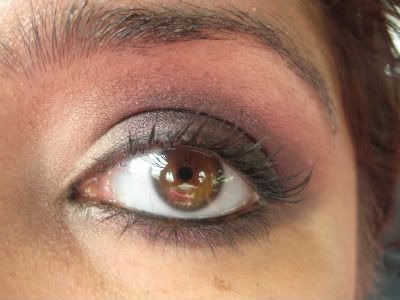 And here's a snapshot of my dress. It's a maxi bright pink number by BCBG Max Azria. I loved this coz it was so comfortable and went from ceremony to boat cruise to after hours dancing. You can't see my shoes but I was wearing pewter shade flats by Guess: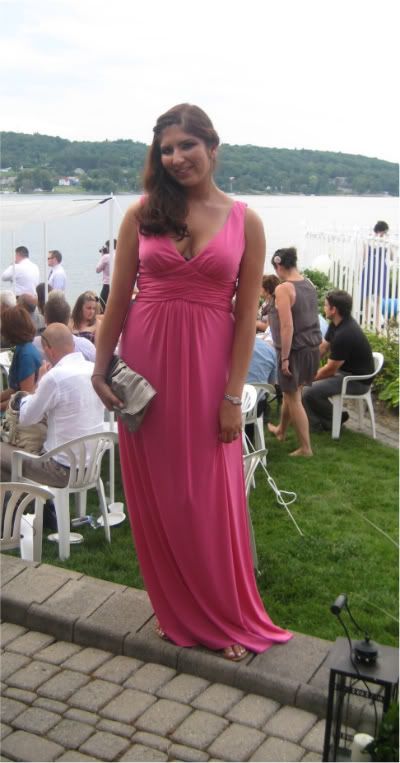 And finally one of the happy couple during their ceremony: