August 3, 2011
Hey lovelies! While in Montreal this past weekend, I made sure to hit the malls for some (not much needed, lol) shopping. Of course I had to make my way to the Inglot Store as well. Now, Inglot costs so much friggin more here than the US :/ I was surprised by that. I don't buy as much makeup anymore but I picked up two things: Gel Liner #83 (blue purple) and lipstick #64 (blue based medium pink):
Gel Liner #83 - I have two of the Inglot gel liners from my trip to NYC and had a great experience with them. They wear very well (as well as my Bobbi Brown liners) and come in such fun colours. I picked up this blue toned purple as it's unique to my collection: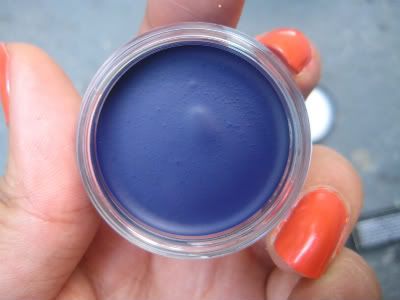 Lipstick #64 - The packaging of this lipstick is quite similar to MAC's Slimshines or Mattenes. But the texture is like neither. This lipstick has a gel like feeling to it. It wears comfortably and lasted on me over 7 hours. There was no settling in lip lines which is a plus. The finish is creamy and there is no frost/glitter, yey!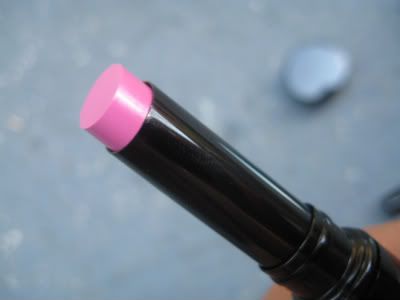 I went for this blue based pink as cool pinks are generally the most flattering on my skintone. This one leans slightly purple but not too much so. I compared it to some of the other pinks in my collection that I thought might be similar. Luckily there are no dupes! Check it out: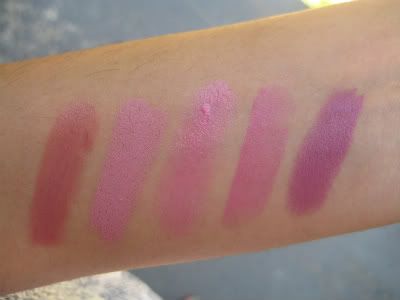 Left to right: MAC VGV SE, MAC Snob, Nars Roman Holiday, Inglot #64, Up the Amp
What are some of your favourite Inglot products? What is your general thought on the brand?