May 21, 2012

Happy Victoria Day everyone! I'm having some folks over for lunch today and thought to share a quick nail post with you before.

Pink Plumeria is my nail polish of choice for this long weekend. This polish was released with China Glaze Summer Neon collection. I would describe Pink Plumeria as a warm pink, it looks like it has peach undertones to it. This is a fairly unique shade to my stash and I'm happy I got it: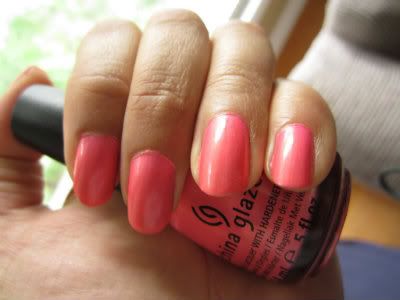 The formula on this was great. I did two coats to achieve the shade of the bottle. I've had this on for a couple of days and there has not been any wear and chipping mark. I never wear any polish for more than two days so can't really comment of wear for more than this time frame. As with all neons, Pink Plumeria needs a shiny top coat to really shine. I would not say this is a blinding kinda neon though, it's bright but not loud and should look good on pretty much everyone: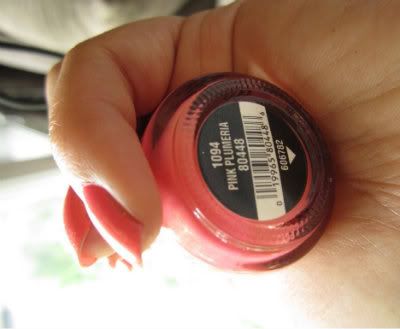 Have you guys bought any of the new China Glaze Neons? What are some of your favoutite neon shades?