May 7, 2012

Hey pretties! I did this look on Sunday when out to brunch with hubby and a close couple friends of ours and their 9-months old baby. It was a beautiful sunny day too though still cool and I decided to wear a spring appropriate smokey eye using duochrome shades. Oh and do you guys know if Blue Brown pigment is DC'd or not? I don't see it on the site. I'm so glad I have a half jar of it still.


Btw, I posted my blog sale last night and you can find it in the post below. Please check it out and help me get rid of this stuff. Even if there's nothing you like, you can still help by RT'ing or mentioning it in your blogs. Thanks in advance for your help.
Here's the look breakdown:
Face
Nars Tinted Moisturizer in Alaska
Sculpt
Pink Cult blush (LE)
Eyes
UDPP - base
Dirty GPS (LE) - base for lid
Blue Brown p/m - lid
Inglot matte dark brown e/s - crease and outer v
Aquavert - inner crease
Nars South Pacific duo - light aqua shade on inner lid
Gosh Cool Mint e/l - inner lower lashline
Vanilla p/m - highlight
EL Blackened Cocoa k/l - to line and smudge
Lancome Hypnose Drama mascara
Lips
In Synch l/l (LE)
Chanel Empire RA Laque (LE)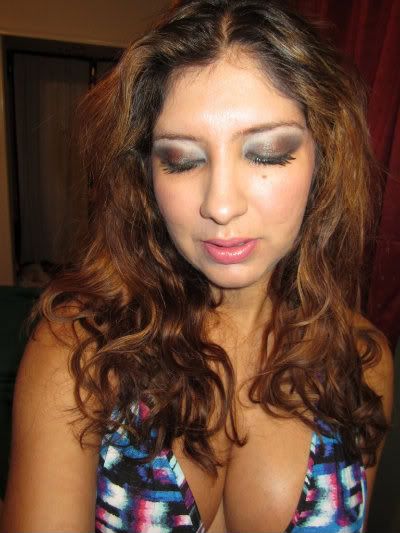 I'm liking my new hair regiment these days. I naturally have a lot of wavy hair but they are on the finer side. So now I put some Moroccanoil in then french braid them when they're wet and sleep in them to get more body and thickness when I open the braids in the morning.
I like this method as I don't like using heating tools or a lot of products on my hair. Here's a picture of the back: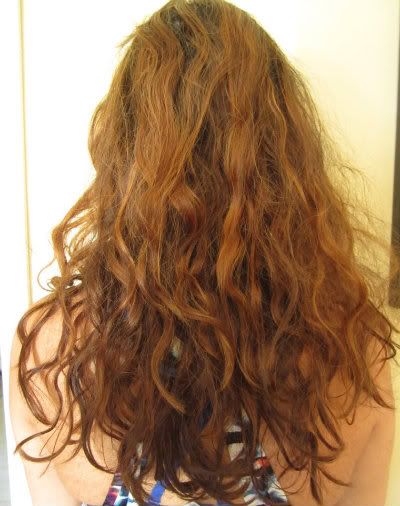 The outfit for the brunch was a maxi dress I picked up at Charlotte Russ in the US last year plus a white denim Gap jacket (not worn in picture). I also wore flat Gap sandals from last year: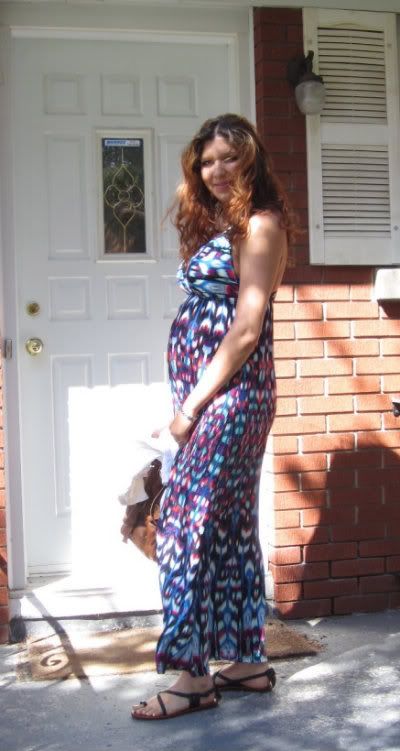 And here's a picture of me and my friends' bebe. He's my favourite baby ever and we get along very well ;) can't wait for my own lil one: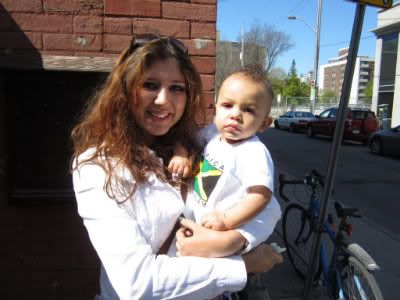 Hope everyone has a great weekend!