October 11, 2012

Hey guys! You know I like me a full face of makeup. I used to beat my face every single day, even to go grocery shopping. Seeing that now I'm a busy mom to a beautiful baby girl, that's just not possible anymore. I still do a full face 3-4 times a week, but most of the time is minimalistic for this lady. I can't be out bare faced (lol) so I needed a light, all in one face product....Enter MARCELLE BB CREAM.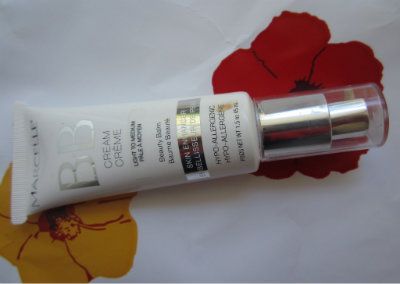 I had not given into the hype that was BB cream for the last couple of years until this one arrived at my doorstep. It was perfect timing for me and I must say I'm so glad to have tried it!

Marcelle BB cream claims the following:

- Even out skintone
- Hydration
- Anti-Aging
- Skin Regeneration
- Shine Control
- Soothes and calms skin
- Reduce appearance of imperfections
- Adds radiance

I would say it delivers on most of these claims. I wanted my face to appear more radiant and smooth and that is definitely true with this product. I do need to still wear a concealer over my old acne scars but most of the days I still skip the concealer. I don't have dry skin so can't really comment on the soothing aspect.
I love that this BB cream acts like a tinted moisturizer for me. It's hydrating and has minimal coverage, which is what I need for everyday wear. As an added bonus for me, it looks great under my foundations as a base. I find that less is more with this product, so I never use more.
Packaging is very smart and functional. The dispenser released enough product to cover my full face. The white tube looks very chic next to my mostly black bottles :D
Marcelle BB cream comes in 3 shades: Light to Medium, Medium to Dark and Dark to Darker. I'm using Light to Medium right now (I'm light medium skintone, MAC NW25, Chanel B20, Nars Santa Fe).
Here's a comparison between Light to Medium and Medium to Dark:
I find the product a bit pricey compared to what I'm used to from drugstores. However, BB creams are pricier products and for the result I got from this bottle, I would be happy to re-purchase.
Here's my minimalist face, featuring Marcelle BB Cream: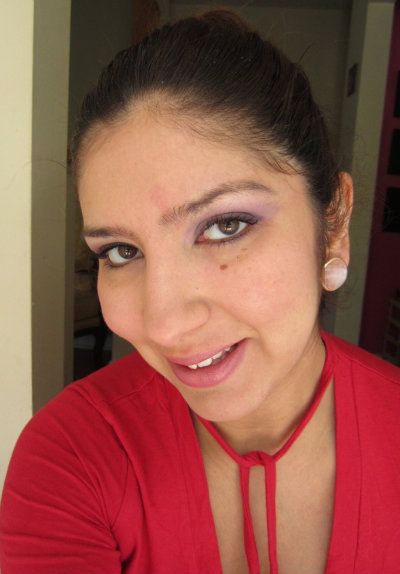 Have you guys tried Marcelle BB Cream or any BB creams for that matter? What are your thoughts?