October 29, 2012

Hi guys! I rarely haul these days but I was so excited about the Chanel holiday release that I decided to break the no-buy. Plus a little Chanel is always the exception. My husband actually surprised me and bought the holiday quad for me the day before I would go and get it myself :D

I love Chanel holiday collections. They're always small but very well edited. It's interesting how they stay true to traditional holiday colours yet manage to have unique combinations and textures each year. I wanted sooo many things but thought the quad, Harmonie du Soir, was the best part of the collection: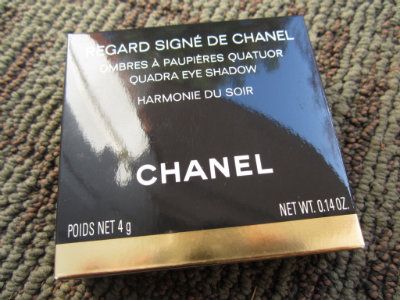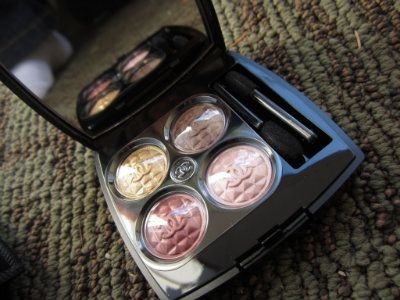 Each shade is very smooth and silky but not at all powdery. I would go on a limb and say this is the best quality eyeshadow quad in my collection. I love the logo design on each shadow though it fades upon a few usage:




I was so excited about this purchase that I put it to use right away when hubby, Sofia and I went to brunch yesterday. I ended up wearing mostly Chanel, down to my perfume of choice, Chanel Coco. Speaking of which, I will be doing a fall fragrance favourite later on this week.

Face
Marcelle BB Cream - Light to Medium
Chanel Vitalumiere Aqua Foundation - BR20
Ben Nye powder
Pink Cult blush (LE)
Pearl Blossom bp (LE)

Eyes
UDPP - base
Chanel Harmonie du Soir quad - all shades except for burgundy on the eyes
Blanc Type e/s - highlight
BB Chocolate Brown g/l - to line
Lancome Hypnose Drama mascara
Stila Topaz kajal liner - water line

Lips
Inglot berry l/l
Chanel La Sensuelle RAV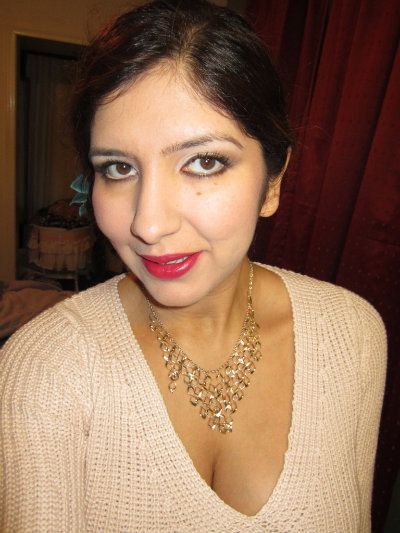 Sofia and mama before leaving the house. I put on a Halloween appropriate outfit on her. People in the restaurant loved her :D


Did you pick up anything from Chanel Holiday Collection? What is your favourite holiday collection this year?