February 2, 2013

Happy Saturday guys! I've been browsing makeup forums and something has caught my eyes after nearly 2 years. I have enough makeup to last me an eternity and beyond and it is so rare for me these days to get excited about beauty products. But look at this: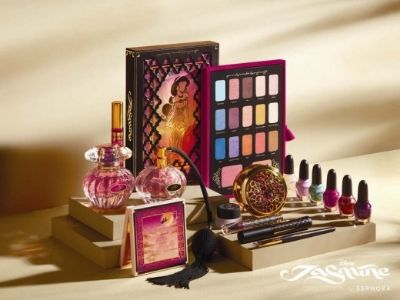 photo credit: http://zannaland.com/new-sephora-disney-princess-jasmine-collection-images/

Sephora is doing a Princess Jasmine collection, OMG!! As a middle eastern and a huge fan of Aladdin and especially princess Jasmine, this excited me so much that I feel like a little kid on Christmas morning. When I was a kid, I was told by peers that I reminded them of fairer princes Jasmine, it used to make me feel so beautiful! And I remember wishing I had her tan and gorgeous long black hair :)

The Jasmine collection is to be released in March 2013 (yey, on time for Persian New Year) and is actually quite of a large collection. Based on what I read, there are:

- Large eyeshadow palette Jasmine Storylook Volume 2 including a 15 eyeshadows, a bronzer and a blush
- Eyeshadow quad including three glitter shadows
- Nail polish set (Sephora by OPI)
- Eyeliner trio
- Perfume
- Body shimmer powder
- Mirror

Credit: info taken from Specktra.net and Beautezine.

Hubby saw my excitement and told me he would pick up the items I was the most thrilled about. I love my hubs!! I think I want both palettes and the eyeliner trios.


Have you guys seen the info about Princess Jasmine Collection? Are you as excited as me?