February 10, 2013

I went out with a few girlfriends to celebrate my birthday this past Friday. It was actually the first time I had gone out since giving birth so I was pretty excited. Daddy day care was open so I knew Sofia would be fine :)

A note of Exercising - Since about 3 months ago, I've become very serious about exercising. I always exercised in moderation but really took it to a different level when Sofia was 2 months old. It was first to tone up after pregnancy/delivery but then I started really enjoying working out so now I can't stop :D I'm only 5 lbs lighter than my pre-pregnancy but am now a dress size smaller than I was before. I usually wore a size 8 for pants/skirt and size 10 for dresses (damn you big boobies!). But now I'm at a size 6 for bottoms and size 8 for dresses while maintaining my curves. I do a combination of sculpting and steps bootcamp, lotsa weight training, DVD workout at home (Gillian Michael's Ripped in 30) and Salsa dancing classes.

I'm so excited about my accomplishment and thought I should share it. I wore a black mesh Marciano dress for the night out. I paired it with thick wool tights by American Apparel, Louboutin pumps and Aldo gold clutch. The watch is my new Citizen Ecodrive (gifted by hubby, I'm a Citizen snob):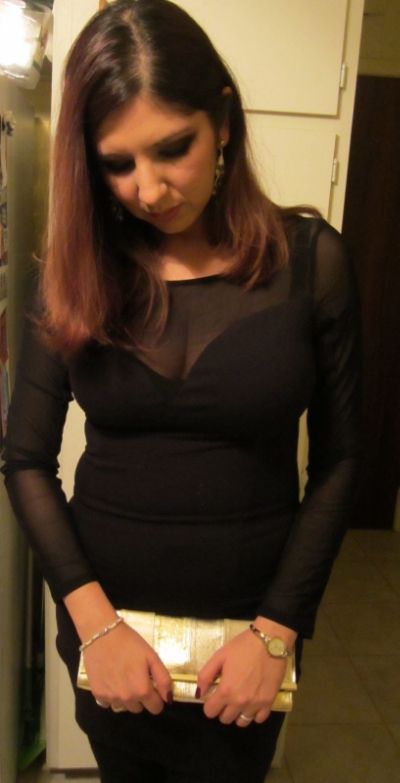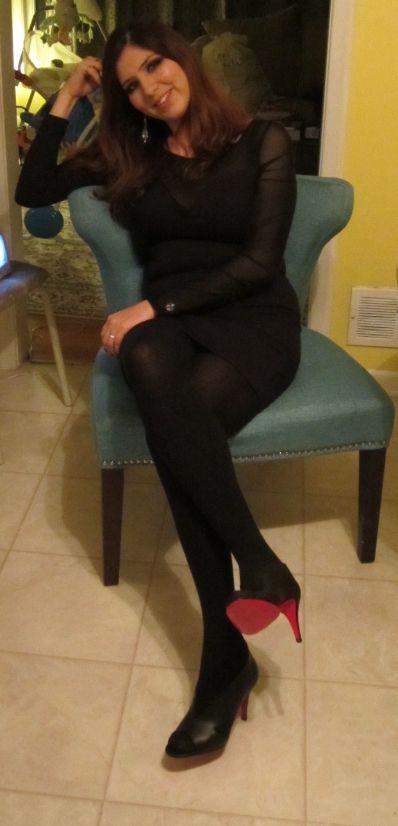 And here's the makeup I wore. I wanted it to be dark yet colourful. I also wanted to wear my new MAC Prom Princess blush: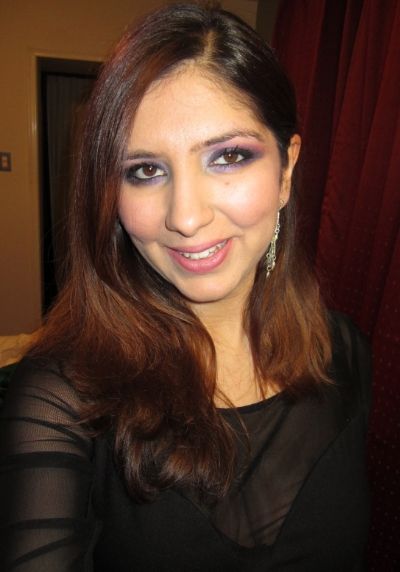 And here's what I used: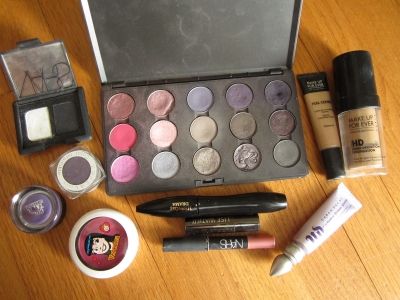 For Face: Used MUFE HD (shade 118) foundation as my foundation, dotted MUFE Full Cover #6 on problem areas then finished with a dusting of Ben Nye Translucent Powder. Then I dusted MAC Prom Princess blush (LE- deep rosy pink) on the apple of my cheeks.
For Eyes: Applied UDPP as base and then added a layer of Maybelline Painted Purple Color Tattoo on the lid. I damped the brush with mixing medium and added L'Oreal Purple Obsession Infallible e/s on the lid. Applied MAC Graphology e/s (DC-deep smokey purple) in the crease and the black side of Nars Pandora duo in outer v. I added MAC Post Haste e/s (DC-red toned fuchsia) above the crease and highlighted the browbone and tear duct area with the white side of Nars Pandora duo. I lined my lower lashline with L'Oreal Purple Obsession Infallible e/s and my lashline with a layer of Lise Watier Black Smokey Khol. I finished with two coats of Lancome Hypnose Drama mascara.