April 19, 2011

Hi lovelies! Though it's cold here in Ottawa again, I've already started wearing my spring and summer nail polishes. Screw you winter, I am done!

My NOTD is China Glaze 108 Degrees which is part of their summer collection. 108 Degrees is a GORGEOUS glass flecked fuchsia shade. It literally glows under the sun light. I'm a huge fan of China Glaze glass finish polishes and this one is no different. The forumula was also great and I had no issues with streaks.

Here's a two coater swatch on my nails: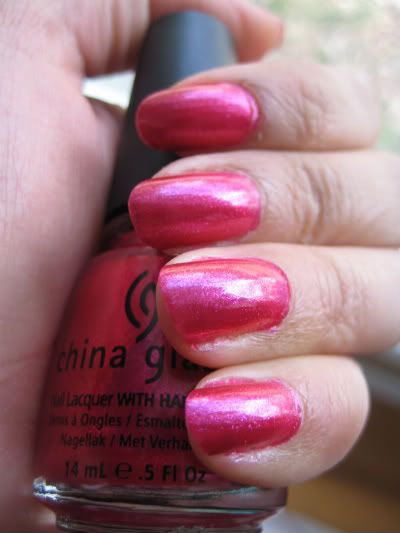 Do you guys own this naill polish? What are some of your favourite spring/summer nail colours?