April 11, 2011

Hey lovelies. Sorry for the lack of posts in the last few days. I had some computer issues (and still have a virus on my laptop) and am now using hubby's desktop till I fix mine. How was everyone's weekend? We hosted a game night on Friday and a dinner party on Saturday. Spent most of Sunday cleaning and runing errands so the weekend just flashed past me.

I did this look for the dinner party. I wanted something simple that had a bit of pop. But I even kept the "pop" simple in form of olive green liner on lower lashline. Hope you guys like this :)

Face
Chanel Vitalumiere Aqua - Beige Tendre (B20)
MUFE Full Cover - #6
Ben Nye powder
Eversun bpb - My, I haven't worn this since summer!

Eyes
Painterly p/p - base
BB Pewter e/s - lid S
ilver Fog p/m - inner lid
Copperplate e/s - crease
Nars Bali e/s - outer v
Solar White e/s - highlight
Lancome Black Art Liner - to line
Lise Watier Black Gold e/l - lower lashline
Vintage Gold p/m - to set line
Diorshow mascara

Lips
MUFE #29 Rouge Artist Intense - great neutral shade that goes with everything!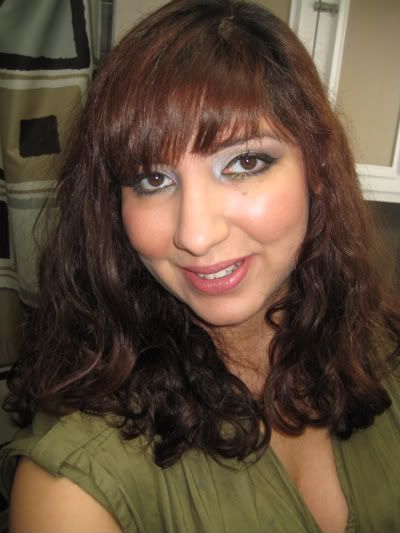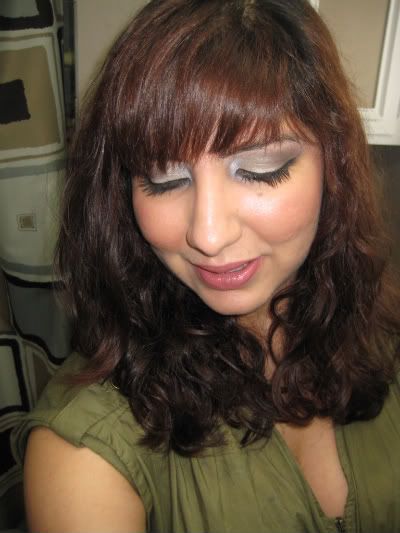 Natural Light: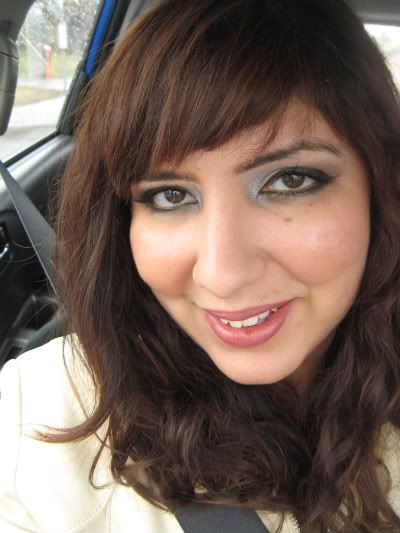 and outfit of the day was this olive green dress by H&M (olive green is the only kinda green I'd wear) and leopart print pumps by Nine West: