April 12, 2011

Spring is finally here! I know I've alreday done a few spring related posts but today was actually the first day here that I felt spring was in the air. As you know bright lips and neons are a big trend this spring (kinda like last spring). I personally have no problem going bright on my lips but I know a lot of the ladies out there prefer something more subtle. So I decided to make a post about my latest lip obsession - watermelon lips. Watermelon shades are a lot more wearable than the neon trend and they are flattering on every skintone and age group. I just feel so pretty when I wear this shade. I like that they are a cross between pink and red, but with the best of both world!

Here's are some of my fave watermelon lip products. All swatches are on unlined pigmented (pretty much red) lips, NW20-25 skin:

1. Nars Baroque glossy velvet pencil - this shade was introduced in spring and is been my go-to for the last month. Baroque is shinty and slightely shimmery raspberry red. It has tiny gold flecks in it that are soooo gorgeous in sunlight. The chubby pencil shape makes Baroque very easy to apply. I find that this product lasts a good 5 hours on me despite it been really a lip gloss more than a lipstick:



Nars Baroque glossy velvet pencil

2. Chanel Emoi Rouge Allure Extrait de Gloss - I've had this lipgloss for about 6 months and only lately I've become upset with it. the Extrait de gloss is a thicker lipgloss with a super creamy texture. This product feels amazing on the lips and is a beautiful shade of watermelon pink. I find that with this product though you need to use a lipliner to make it last 5-6 hours: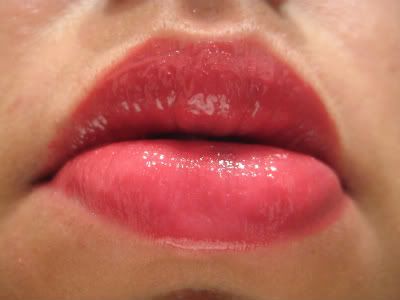 Chanel Emoi Rouge Allure Extrait de Gloss

3. Marcelle Cleopatra Rouge Xpression - This lipstick is a bit brighter and more pink than red than the previous two. But gosh is it a gorgeous pink! Cleopatra is hands down what spring lips look like to me. The formula is creamy and comfortable wearing and it lasts a good 4 hours on me. If you live in Canada, definitely have a look at the Rouge Xpression line, what a bargain and what gorgeous colours!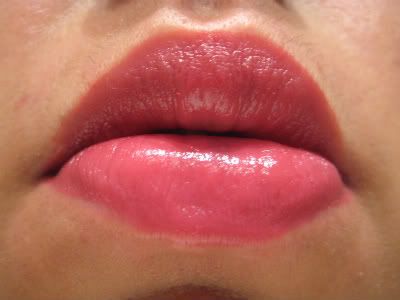 Marcelle Cleopatra Rouge Xpresion

And here we have them all swatched on my arm: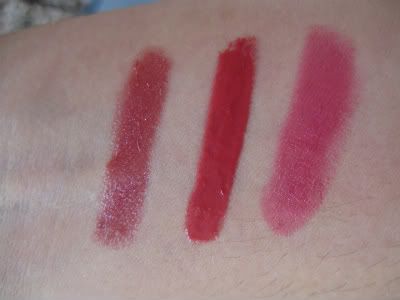 Left to right: Baroque, Emoi, Cleopatra

Hope you guys will find this post helpful. What are some of your fabourite watermelon shade lip products?