July 15, 2011
Hey lovelies! Wow, we're already in the middle of July! Time went by very quickly for me this summer. It's probably because I don't even have time to breath at work. Sometimes I'm surprised at my own ability to still keep up with the blogging through this stressful time. But I guess it makes me happy.
I used one of my favourite pigments, Gold Stroke, for yesterday's look. I wanted to red lips initially but decided to keep things a bit more muted. You probably also notice that I wear a LOT less face products these days. I just don't like the feeling of layered stuff on my face in the summer. So I do sun block + foundation + one blush most days.
Hope you guys like this.
Face
Pro Longwear foundation - NW25
Nars Sin blush
Eyes
Painterly p/p - base for above crease
Artifact p/p - base for lid and crease
Prance e/s - inner lid
Gold Stroke p/m - lid
Smoke Signal p/m - outer v and to set liner
UD Naked e/s - transition shade
Blanc Type e/s - highlight
Dark Diversion f/l - to line
Lancome Hypnose mascara
Lips
Nars Sex Machine mvp
She Loves Candy l/g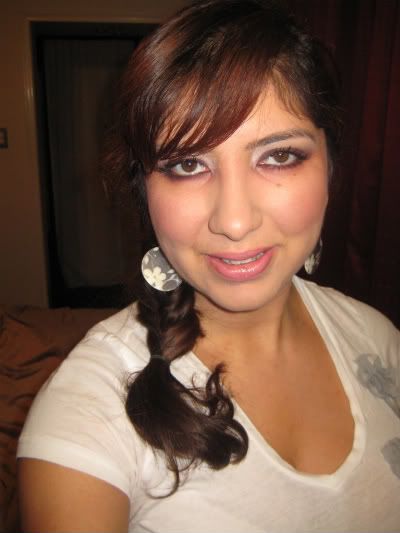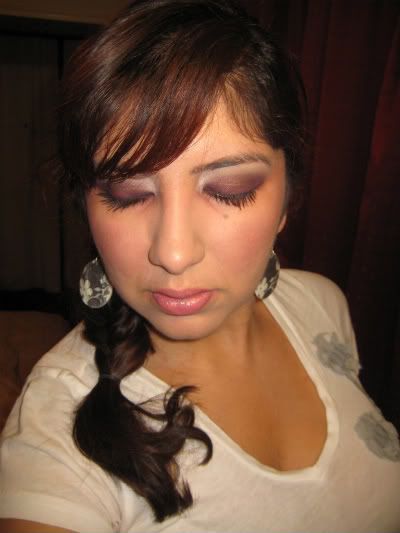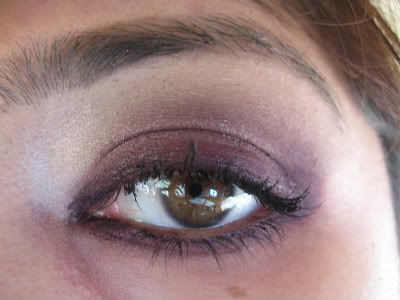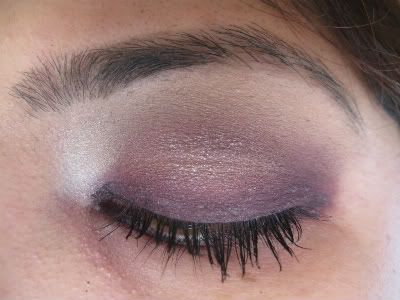 In the summer, I keep my hair away from my neck as I have VERY low heat tolerance. I alternate between various updos and braided hair styles. Since I prefer my hair on one side of my face vs behind my neck, most styles I do start with a low side pony. For this particular style, I did the low pony and then wrapped a section of hair around the elastic and hid it. Then fish braided the rest of the hair, voila! Super simple and cute, hubs loved this style :D