July 18, 2011

Hey lovelies! I have a quick post for you featuring an outfit of the day plus a simple summer FOTD.
Maxi length in dresses and skirts is all over the place this summer. As a relatively tall girl (I'm 5'7") I fully embrace this trend since maxis never seem to overwhelm my figure. I also love the easy breezy feel maxis have about them. I'm incorporating another trend in this outfit of the day by going for colour blocking. I kept it subtle by staying in the same colour family. Teal tank top by Le Chateau, maxi navy dress by BCBG, leather flat sandals by Gap, China Glaze Custom Kicks is on my nails:
I did super simple look for the last day of work before weekend. I used my beloved MUFE aqua cream in #20 to line my eyes, added Lancome Hypnose mascara to the lashes, wore MAC F&B (N3) and Nars Deep Throat on my face and added subtle colour to my lips using Chanel Rouge Coco Shine in Antigone: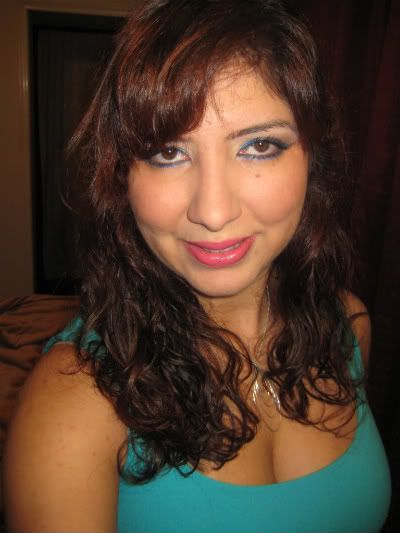 What are some of your favourite summer trends?