August 8, 2011
Hey lovelies! As I mentioned in my previous post, I spent the weekend at a girlfriend's cottage for her birthday. There was 8 of us girls and we drive in two cars. She has a cute 4 bedroom cottage 20 mins drive from the main beach by Lac Simon. We spent Friday night drinking wine and chatting on her patio and hit the beach on Saturday. We spent almost 7 hours at the beach. The water was amazing and the weather beautiful. I did get an annoying burn on my back and shoulder (despite wearing SPF50) but now I got a nice tan :) We made a big BBQ dinner on Sat night, ate on the balcony again.
Thought I share some quick pictures with you guys :)
Thought I share some picture with you guys. Hope you all had a fab weekend!
Me lounging at the beach, one piece suite is from American Apparel:
Me and bestie before hitting the waters: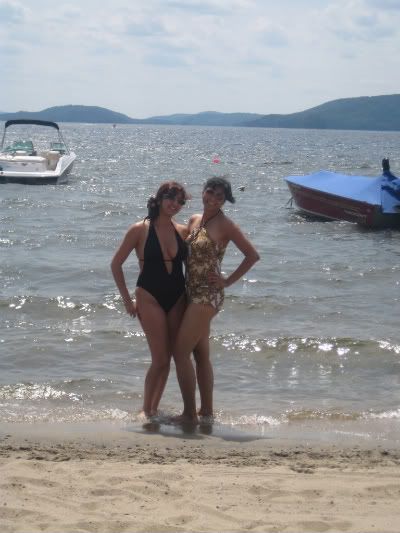 Group shot of some of us before heading out: