November 30, 2011

I cannot believe it's already almost December; this year just flew right past me! Since it's getting closer to the Holidays I feel like sporting more festive looks which means more red lips and glittery eyes; not that I'm stranger to bold lips, lol!
I used Chanel La Sensuelle RA Velvet for this look. I read in reviews that some folks find these new lipsticks drying. I still find them very comfortable to wear and not drying at all on myself. Chanel RA Velvets and Nars Matte Velvet Pencils are now my top two favourite matte formulas. I also used my trustee Urban Decay Naked palette. It's been a year since I've had this palette and I still use it a few times a week. Money definitely well spent!
Face
Chanel VA Foundation - BR20 (Beige Rose)
Ben Nye powder
Sculpt
Nars Madly blush
Chez Chez Lame powder - I cannot stop wearing this cheek combo, gotta do a post on it!
Eyes
UDPP - base
Treasure Hunt p/p - base for lid
UD Half Baked e/s - lid
UD Buck e/s - crease
UD Dark Horse e/s - crease
UD Virgin e/s - highlight
UD Sin e/s - tear duct
Lancome Black Art Liner - to line
Lancome Hypnose mascara
Pure White c/l - waterline
Lips
Annabelle Flame l/l
Chanel La Sensuelle RA Velvet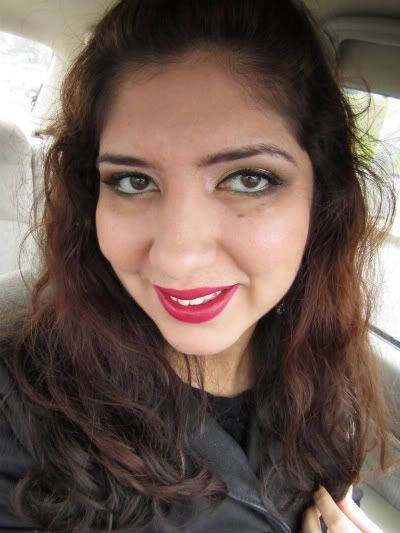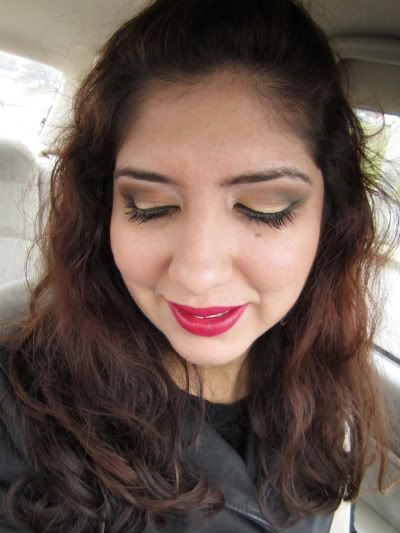 Oh and I put up our christmas tree this past weekend. I'm a kid in candy store when it comes to buying ornaments and decorating a tree, just friggin love it! For the last few years I've been doing gold and silver ornaments but this year I went the purple and gold route. The two colours look so royal and festive together: