November 7, 2011

Hello beauties! I had a fairly busy weekend socially so I feel not so rested this Monday. I decided to keep it short and sweet with a simple FOTD and also show you my latest nail colour obsession.
Chanel Teheran Rouge Coco is part of the perm Chanel line (at least here in Canada) and is a beautiful shimmery pink coral. I would say this shade is more of a cooler toned one and is lighter than most my other corals. I bought this lipstick when the RC's were released about one and a half year ago and it's a special one to me as I was born in Tehran (or as the French call it: Teheran). I usually get compliments when I wear it too so it has become one of my go-to lipsticks.
Face
F&B Foundation - N2
Ben Nye powder
Sculpt
Prim n Proper blush
Shell Pearl bp
Eyes
MUFE Aqua Cream - #20 to line
GA Eyes to Kill Mascara
Lips
Mouth Off l/l
Chanel Teheran RC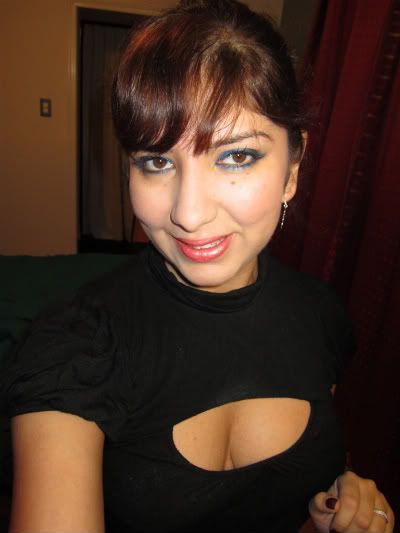 I also am wearing my latest fave nail polish, Orly "Rock the World". This is a gorgeous red toned copper shade with multi-colour sparkles. It just glows in the light! Obviously, Orly's formula is amazing as always which is a plus: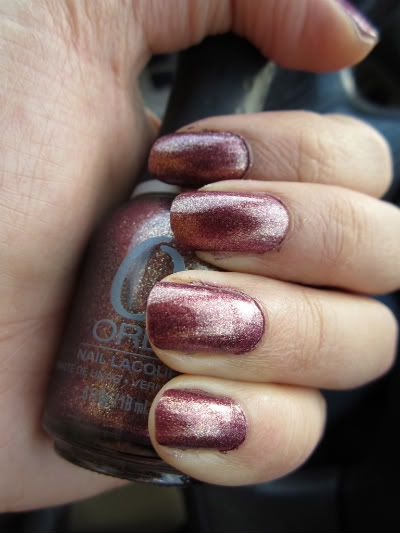 Have a great Monday everyone!