November 14, 2011
hey guys! I wanted to share my latest MAC haul with you. I hadven't been to MAC in I guess over 7-8 months as nothing really was a must have for me and I'm really not at the point where I NEED something from all their millions of LE collections.
I did want to get some Mattenes and I never got around to it as the collection came out as I got back to Italy. I placed an order online for a few items last week. Here's the lot. All swatches on NW25 skintone: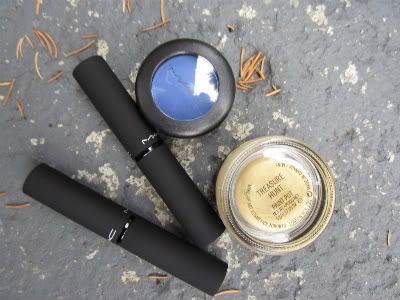 Royale e/s (LE) is a matte bright blue. To me, it has a hint of purple to it. I didn't have anything even remotely similar to this in my stash: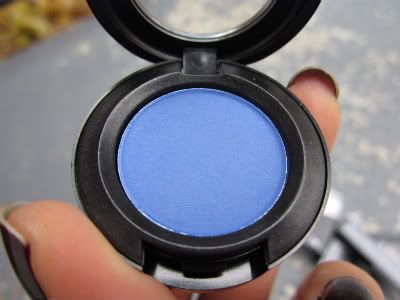 Treasure Hunt p/p (LE) is a beautiful yellow gold shade. MAC paint pots have always been one of my fave products they make and I couldn't resist getting one with my order.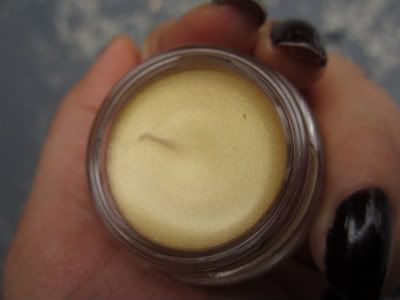 I have two more gold-ish paint pots but they are not exactly dupes. Cashflow is more of antique gold and Rubenesque is a warm peachy gold: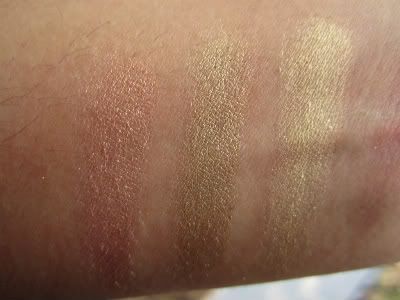 Left to right: Rubenesque p/p, Cashflow p/p, Treasure Hunt p/p
Then the best part, the mattenes! I adore MAC mattene formula. They are one of the best matte lipsticks in the market (only rivals are Chanel RA velvets and Nars matte velvet pencils). I got two of darker shades as you know I love my vampy lips.
Here's Seeds of Desire Mattene - a deep brown shade:
I have quite a few darker lipsticks but none to me are exact dupes as I don't typically wear brown based vamp shades. Chanel Rouge Noir Rouge Coco is the most similar but is less brown and totally different texture.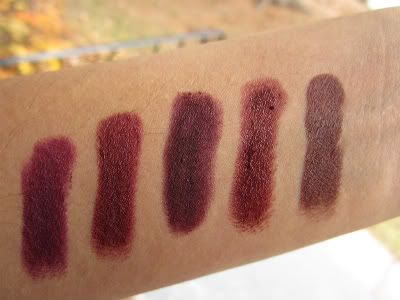 Left to right: Night Violet mattene, Kirch mattene, Nars Train Blue vmp, Chanel Rouge Noir RC, Seeds of Desire mattene
Here's Legendary Mattene - a cinnamon red:
I have a few shades similar to this but again none I would say are identical. MAC Red Pepper (Pro) is more red and Chanel Imperiale is more plum and again a different texture: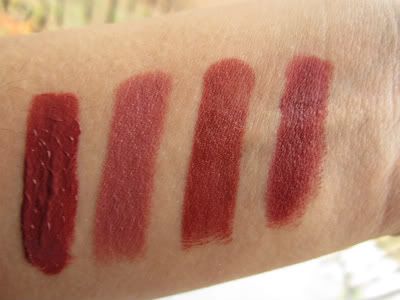 Left to right: Chanel Imperiale RA Laque, MUFE #29, Legendary mattene, Red Pepper
Do you guys own any of these products? What are some of your favourite MAC products?