September 28, 2012

Hi beauties! I have for you today my top 6 nail polishes. Every year, I add a few more bottles to my already gigantic stash of fall shades (I think there are 100+ bottles there I would call fall appropriate). But I can't help it, dark polishes just like red lipsticks are my weakness!

I tried to refrain from only showing you red and burgundy shades as that's kinda predictable. Here's a wider assortment of dark fall shades, all been loved by me for over 2 years :)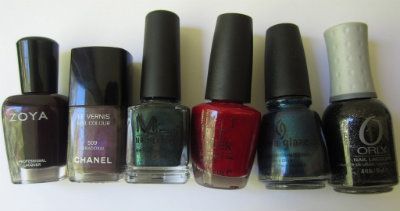 Left to right: Zoya Casey, Chanel Paradoxal, Misa Toxic Seduction, OPI Malaga Wine, China Glaze Rodeso Fanatic, Orly Goth

Closer look: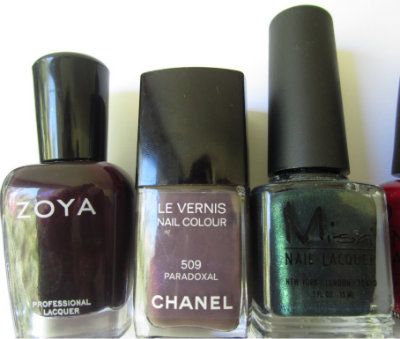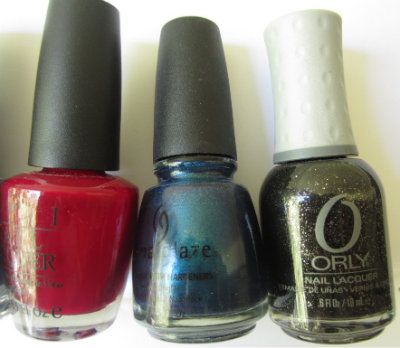 Zoya Casey - is a dark maroon and by far my most used nail polish of all time. Creamy and smooth texture and looks so delicious on!

Chanel Paradoxal - is a grayed purple, one of those unique colours you don't see all the time. Flawless application!

Misa Toxic Seduction - is a dark forest green laced with some shimmer and glimmer. This polish was my first Misa and made me go back for more.

OPI Malaga Wine - this wine shade is an OPI fall classic and needs no praises from me ;)

China Glaze Rodeo Fanatic - beautiful shimmering teal. More unexpected for fall but totally wearable.

Orly Goth - Awesome black with lotsa silver shimmer. I wore black nails all the time as a teen. This is my upgraded adult version.

Some swatches for you guys, same order as above: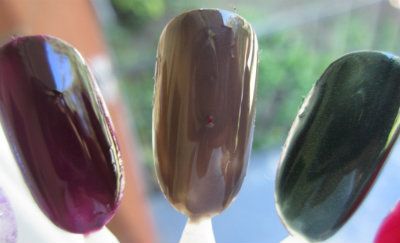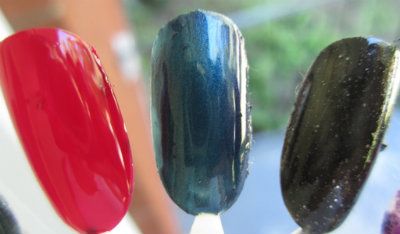 What are some of your favourite fall nail polish shades?