April 24, 2013

Hi guys! Leave it to Chanel to release at least one amazing nail polish per year to lure me back into their camp. Just after I sworn off buying Chanel products in Canada (we pay waaaaay too much for them here), I pass by their counter yesterday and see the summer 2013 collection.

I was immediately drawn to Azure nail polish:




Azure is a gorgeous metallic teal and is a limited edition shade released by Chanel Gods this summer. My Chanel counter at the Bay just got these in yesterday so if you like the shade, hurry and pick it up now before it's gone. I mean look at this!!!! And today is cloudy so I couldn't capture its true beauty:




I applied two thin coats and unlike other metallic shades I've tried in the past, this one doesn't leave any brush strokes behind; huge plus in my opinion. The colour itself reminds me a bit of OPI Teal the Cows Come Home but more complex due to its glow.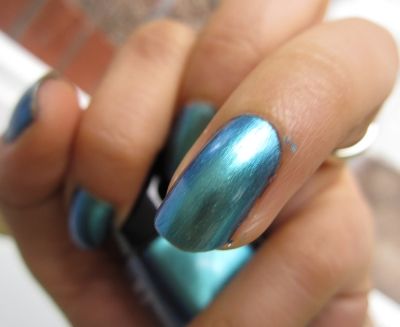 I only own 7 Chanel nail polishes but they all 7 have great formula. Azure is no exception; the brush is the perfect width and the formula doesn't bubble. It's splurge worthy ($27CAD) in my book :D



Will you be picking up Azure? What are some of your favourite Chanel nail polishes?