April 5, 2013

hey guys! Sorry blogging has been so infrequent. Just when I think I've adjusted to life with baby there's another curveball :D

It may be spring or even summer when all you live, but here in Ottawa we still have snow on the ground and temperatures hovering around 0Deg C. Since it's still cold, I went for a soft smokey look with bold lips featuring one of my fave dark lipsticks of all time, MAC Love Peck kissable lip colour (LE). If you missed on this one, MUFE #48 Rouge Artist Intense is very similar. They both have that blood red tint that I enjoy so much going on.

Here's a swatch of Love Peck on my currently pale arm: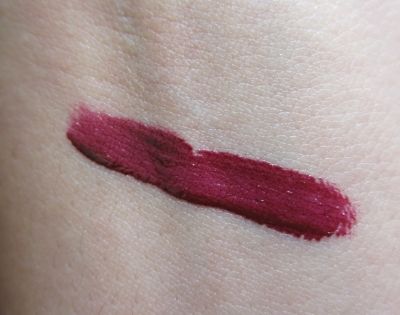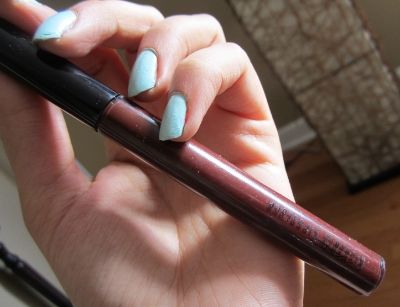 And a picture of the look: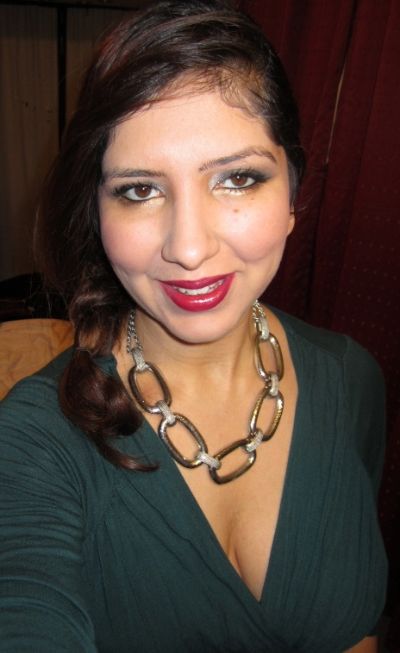 Here's what I used: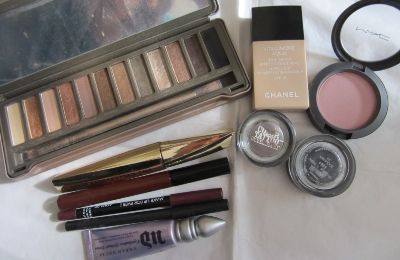 For Face: Used Marcelle BB Cream (shade Light to Medium) as my primer and Chanel Vitalumiere Aqua (shade BR20) as my foundation. I then applied MAC Pink Cult blush (LE - pale pink) on the apple of my cheeks.
For Eyes: Applied UDPP as base all over and Maybelline As Tough as Taupe as base for lids only. I used shades from UD Naked 2 palette on my eyes. First I applied Tease e/s in the crease and then dabbed Verve e/s on the inner lid and Busted e/s on the outer lid. I defined the crease further with Blackout e/s and used Bootycall e/s as my browbone highlighter. I lined the bottom lashline with Half Baked e/s and the top lashline with Chanel Mirifique and finished with two coats of the L'Oreal mascara.