April 10, 2013

Hi lovelies! We're almost halfway through April and it's still friggin' cold here in Ottawa. I'm really itching to bust out my spring outfits but can't do just yet! At least I delighted myself in purchasing a few soft nail polishes and started painting my nails in happy colours already!

Here's my four pretties from left to right: Essie Bikini so Teeny, Essie Madison Ave-hue, China Glaze Keep Calm Paint on and China Glaze Mimosa's Before Mani's:




Essie Maddison Ave-hue was the first one I tried. This is a beautiful barbie pink with subtle shimmer. I thought for sure I would have a dupe for this but none could be found. The formula on this was amazing!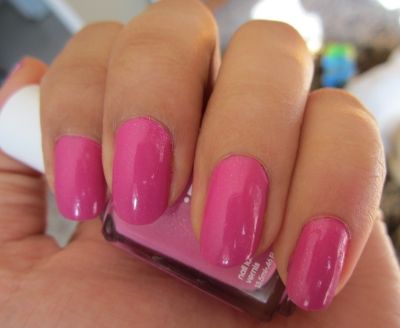 Essie Bikini So Teeny was released last year but I believe it's permanent to the Essie range now. It's a very light blue almost leaning periwinkle with subtle silver shimmer. The formula was good but I had some bubbling on the nail as you can see:




China Glaze Keep Calm, Paint on is a soft aqua shade. I have a few shades similar to this but no dead on dupe. Essie Mint Candy Apple is more pastel, China Glaze for Audrey is more blue. Application was a breeze and drying time quicker than most China Glaze polishes I own:




China Glaze Mimosa's Before Mani's is a gorgeous shade of peachy coral. It has enough pink to it to prevent giving me lobster hands though. Those of you guys with pink/red undertones probably know what I mean. This one is a lighter, more spring-y version of ChG Pink Plumeria: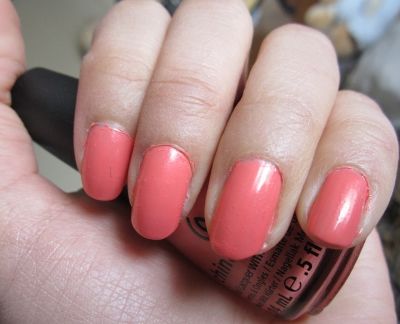 I absolutely love all four polishes. If I had to pick a fvourite though, it would be Madison Ave-hue...which is strange as one would think pinks are common enough not to be my top choice.


Have you purchased any new spring nail polishes? What are some of your favourite seasonal nail polishes?