September 1, 2009

And so September is here! Luckily, it seems like we'll have another week of relatively good weather before the official start of fall. I slept in this morning and did a quick FOTD that I don't wanna post coz it's too simple :/ Instead I remembered that I still haven't reviewed my lovely glitter liner, so here it is:

Lise Watier makes amazing glitter liners! I've heard rave reviews from some friends (who wear makeup, lol) and have always wanted to try them. I picked up the shade Sunshine. It's a multi-coloured glitter, with gold, green, red (that's what you see when the light hits it). It applies very smoothly and lasts until you take it off.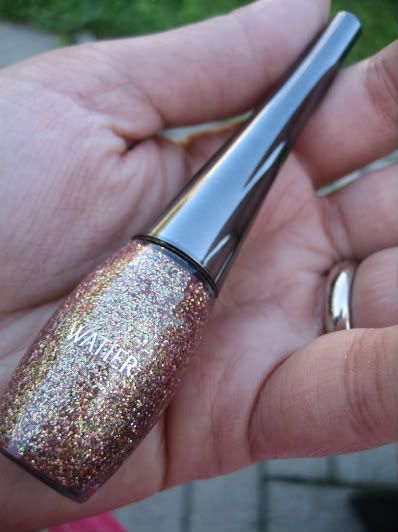 I bought mine at Shoppers Drug Mart but they didn't have all the colours listed at the Lise Watier website. These babies cost $17CAD and to me it's definitely worth it. I've tried loads of drugstore glitter liners as well as MAC's glitter liners and none come close to LW. The liners are gorgeous over a black gel liner lick Blacktrack to give your eyes extra glamour. You can also add them all over your lid on top of your eyeshadows. This is displayed on the Lise Watier website though I haven't tried the all over look yet.

Anyway, I can't think of any cons, though $17 might be pricy for some but I think the product is so great it's worth it. Here's a swatch of Sunshine on my hand: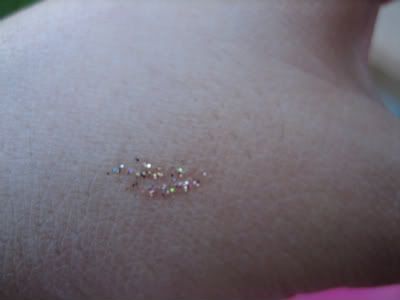 I'm already lemming:
- Smokey Gold
- Black Diamond
- Night Magic

Need to pick these up eventually....so freakin pretty!