April 28, 2011
Hello my beauties! I haven't done one of these Tried and True installment in ages it seems. And that is not due to lack of items I've been loving for a long time. It's more due to my crazy work schedule and not having enough time to blog. I've gotten really overwhlmed yet again and we're still under staffed at work.
Anyway, for today's Tried and True, I present you MAC Impassioned l/s:
Impassioned has been part of my makeup stash for about 2 years now and it still is one of the most unique shade in my large lipstick collection. Impassioned is a creamy and super pigmented warm fuchsia. It doesn't quite get to coral or red but it's a bold pink and definitely on the neon side. It applies effortlessly and lasts 5-6 hours on my lips. Impassioned is an attention grabing lipstick so don't go for it if you are a wallflower. As with all bold lipsticks, I recommend you wear Impassioned with a liner. My go to is MAC Trimmed to Pink l/l which was an LE. But it's just a simple medium pink shade so you sure to find dupes for it. Check out the swatch (on NW20-25 arm):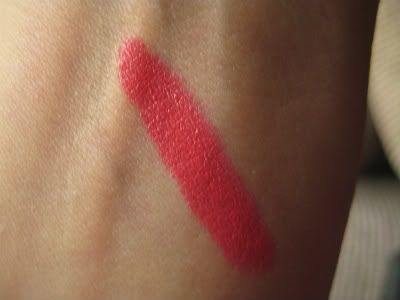 I have many many FOTD's wearing this shade but here's an example of how I wore this shade yesterday for work:
Face
Chanel Vitalumiere Aqua - Beige Tendre (B20)
MUFE Full Cover - #6
Ben Nye powder
Nars Madly blush
Eyes
Painterly p/p - base
Jest e/s - inner lid
Woodwinked e/s - mid lid
Espresso e/s - outer lid
Blanc Type e/s - highlight
UD Stash 24/7 - lower lashline
Lancome Black Art Liner - to line
Lancome Definicils Pro mascara
Lips
Trimmed to Pink l/l
Impassioned l/s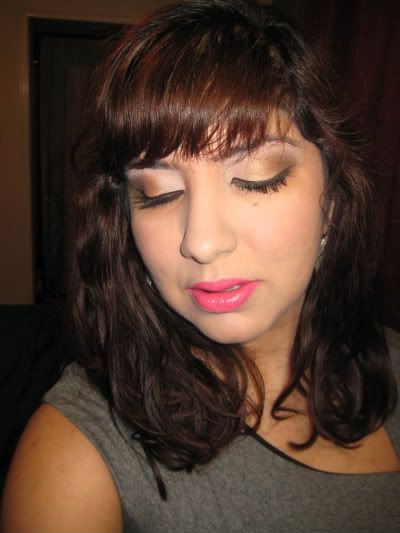 Do you guys own MAC Impassioned lipstick? What is your favourite bright lipstick?