August 8, 2012

Hello beauties! I felt like spending a little more time on my nails last night and this is the result. As someone who's bored with my nail colour after only one day wear, I don't usually spend a lot of time on funky designs. I just polish my nails a different colour every night :D

But being on mat leave is giving me more time and patience. Why not treat my nails to some gold foil and glitter?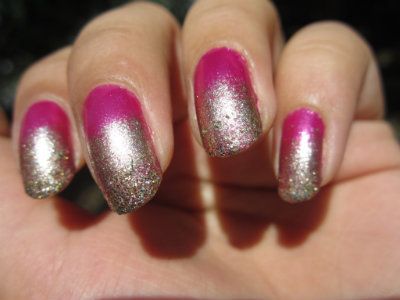 I used these three polishes: Essie Jamaica Me Crazy, Orly Lux and OPI Bring on the Bling (LE glitter shade from holiday 2010)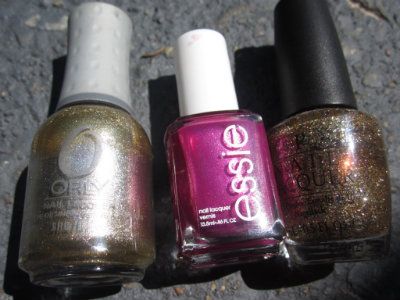 The method was quite simple:
- First I polished my nails with two coats of the base colour (Essie JMC). Let it air dry.
- I ripped a small makeup sponge in half, applied the Orly at the edge of it a little bit at the time and pressed on the top third of the nails.
- Repeated the step above with the third polish, the OPI, except I focused it on the tip of the nails only.

Voila: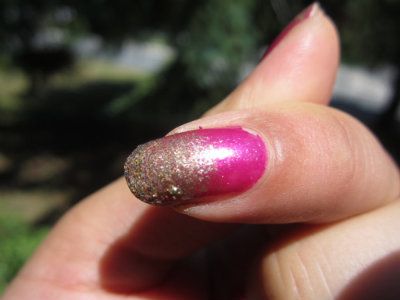 Hope you guys liked this post. What are some of your favourite simple nail designs?