July 18, 2012

For as long as I remember being into makeup (from tender age of 16), I always loved lipsticks. I started with the brown lipsticks of the 90's, moved on the girlie pinks and nowadays I wear any colour depending on my mood.

I never was a big lip gloss person though, not even in my teens. I like to use lipglosses for layering and seldom purchase "bold" shades of lipgloss (meanwhile I would wear the boldest lipsticks shades I can find). I find with most brighter/darker glosses, there's a tone of "feathering" and fading of the colour even when I do wear a lip liner. So in the end I find bright glosses more fussy than bight lipsticks.

Lately though, especially this hot summer when I cannot be bothered with much makeup, I'm embracing bold shades of lip gloss. One of the very few brand of bolder lipglosses I found works for me is Chanel Rouge Allure Extrait de Gloss. I find this particular gloss doesn't settle into my lipline despite the bolder shades and does not migrate past my lip line. The wear time is not as good as some of my lipsticks, but that doesn't really bother me.

I currently have three of these babies: Emoi (strawberry pink), Triumphal (shimmer pinky red, this one may be LE) and Excessive (bright tomato red):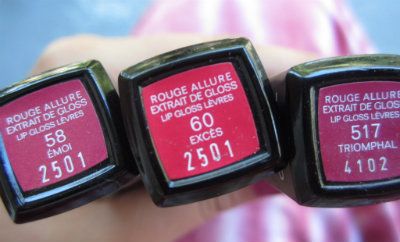 Obviously I adore the packaging! Many beauty brands later, I still think Chanel packaging is the ultimate class. I also love the double ended applicator: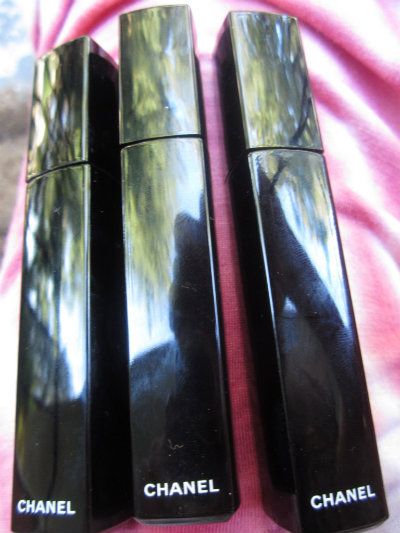 Here are some swatches for you, from top to bottom: Emoi, Triumphal, Excessive: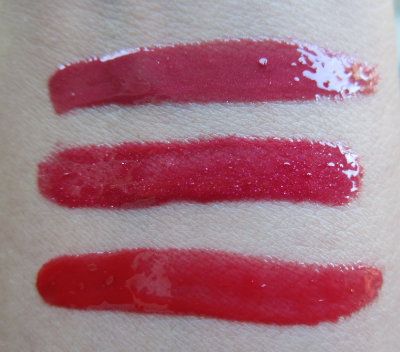 Emoi on my lips:




Triumphal on my lips: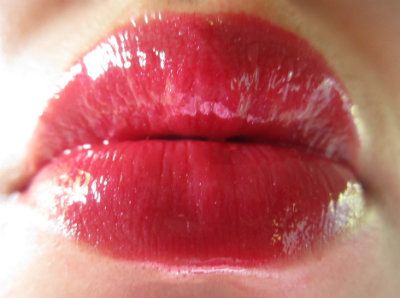 Excessive on my lips: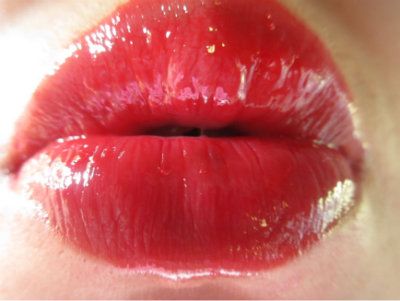 If you are a lipgloss lover, do you wear bolder shades? What are some of your favourite brands of bold shade lipglosses? Besides using lip liners, what do you do to prevent migrating of the product when wearing the gloss alone?