June 17, 2010

I'm on fire with the blogging today! I'm home a little early so I thought I post this review before I start cooking. I can multi task between writing this post and watching France vs Mexico game.

I grabbed a couple of the MUFE Aqua Cream liners last week and have been testing them since. I didn't want to get more for now to see how I like them first. Let me just say: I'm going back for more!

Aqua creams are very creamy and come in a array of bright colours, you can even find some gorgeous metallic shades in the range. I grabbed #5 (a peachy pink) and #22 (emerald green). The aqua creams come in a screw top jar that's made of plastic, that to me is the only con. I kinda wish they came in a glass jar like MAC's paint pots. It's all a matter of preference though. They are priced at $25CAD for 6gm of product. I would say you get a good deal of products as the paint pots are $20CAD for 5 gm. The two shades I purchased are very true to the colour in the pot; they show up very pigmented and blend easily.

Performance-wise, I use these babies as base and they last on me without creasing until I take them off at night (10+hours). I don't have oily lids though, I have the same luck with MAC paint pots and GPS as well as Benefit creaseless shadows. I never had to use an additional base. Additionally I love how multi-purpose these are. I wore #5 today on my lips topped with MAC clear gloss and it was perfect. They'r a little drying on the lips but nothing a little lip balm can't fix.

In summary, all I gotta say is two thumbs up! I will be passing by Sephora soon to grab some more! See below for pictures: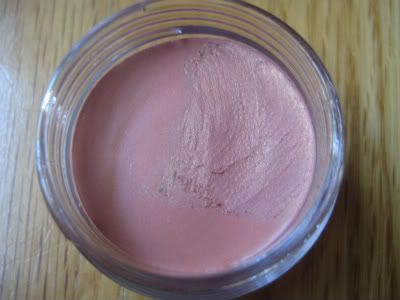 #5



#22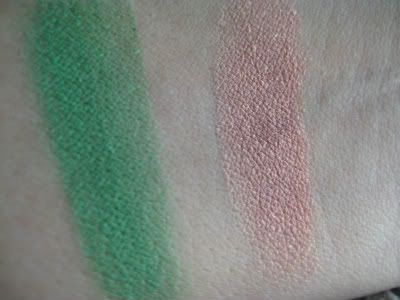 #22 left, #5 right (on NW25 skin)

Have you purchased any of the MUFE aqua cream liners? how do you like them?