November 5, 2010

Happy Friday ladies! I saw this questionnaire in a couple of blogs and thought it'd be a fun Friday post. Feel free to share your answers too (here or in your own blog).

Here we go:

- Birthday: February 5, 1982 (I'm 28 years young)

- Horoscope Sign: AQUARIUS Rules!!!! Best sign ever!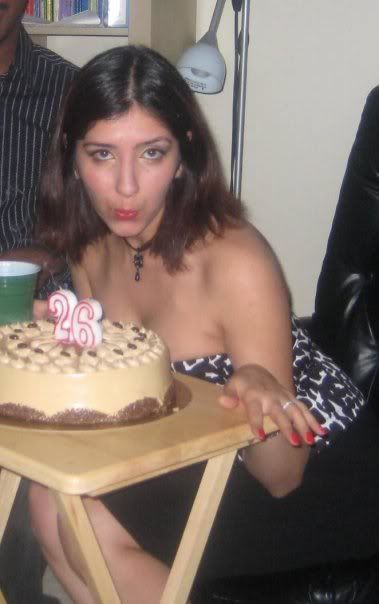 an Aquarian pose - my 26th b-day

- Height: 5'7" and another 1/2"

- Eye colour: umm...like a light brown with random gold/green flecks?

- Hair Colour: Naturally dark brown, currently dyed a mahogany shade

- Location: Ottawa, Canada's beautiful Capital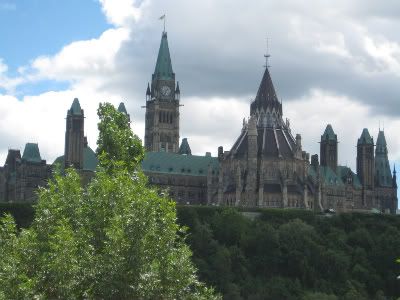 A view of Ottawa Parliament on Canada Day

- Favourite number: 9, but I don't know why

- Siblings: I have two younger sisters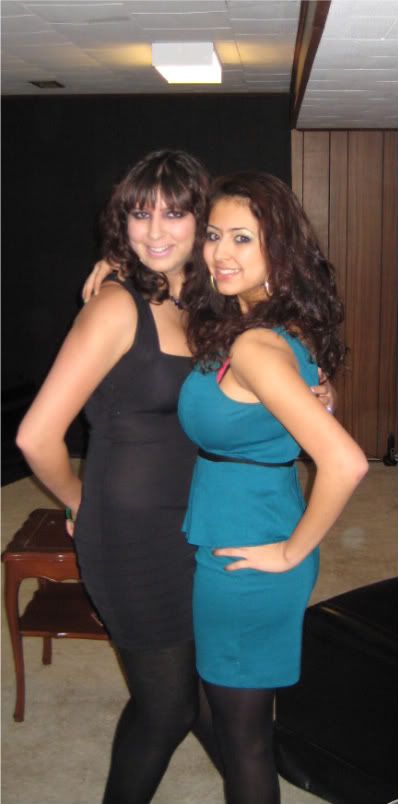 me and my youngest sis

- Any children? Not currently, but give me a couple of years ;)

- Piercings: just my ears, I'm freaked out about getting more so I prob never will

- Tattoo: again nada! My body is as smooth as a baby's bottom!

- Ever dyed your hair? All the time. I get bored easily. I never deviate too much from my natural shade though.

- Things that make you happy: my hubby, friends and cheesecake!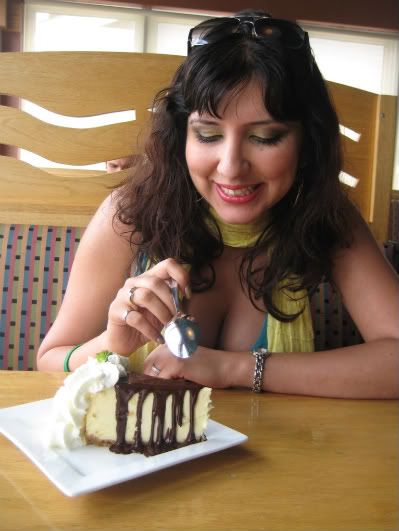 Me enjoying my fave dessert in Halifax, Nova Scotia

- Favourite celebrity: not a fan of celebs but I do like Heidi Klum. Gorgeous and down to Earth lady.

- Weakness: oh boy where do I start; anything vanilla scented, lipsticks, kittens and bubbles!

- Hobbies: reading is my number one hobby forever and ever! I'll always be the lil nerdy girl! I also blog (obviously), dance, cook, love to tan on the beach (in the summer of course), and love to go out to lounges for martinis and of course doing my makeup.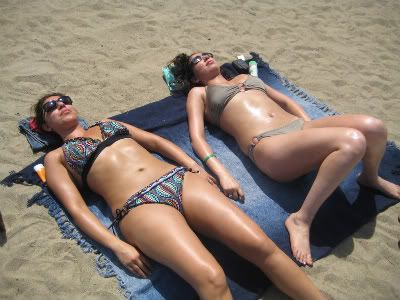 Me and my friend baking on the beach this past June.

-Have you changed in the past 5 years? well, yes! I graduated school in 2005 and started work full-time, got engaged in 2006 to my then bf of 3 years. We got married in 2007 (my biggest milestone ever) , we bought our own bungalow in 2008 and I'm now waiting for my professional designation. So a lot has happened and I have grown much due to all these milestones. I've also come to appreciate the simpler things in life.

- Significant Other: My amazing hubby who I've been with for nearly 8 years.

- Last thing you ate: French toast with strawberries prepared by hubs.

- Best Advice to give to youth: try to think ahead, the little things that seem so important now, will not matter in 5 years.

- Who are you attracted to: confident people with a sense of humour.

- who is your dream man: My husband lol!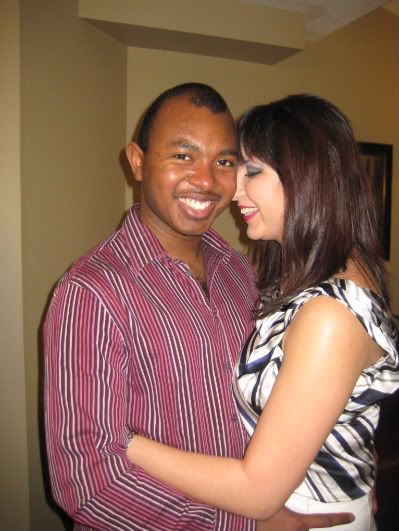 hubs and I, Spring 2010

- Do you believe in ghosts/super naturals? No, I have a very scientific mind.

- Favourite movie of all time: Pan's Labyrinth.

- What would you do if you had a million dollars: pay off my mortgage and my parents, donate the rest to the Green Movement of Iran to help free my homeland of dictators.

- 3 words that describe you: silly, vain and 100% woman!



You guys' turn now!